Well then, I guess that's it. The current flavor of the week claims that The health care system in MY STATE is
unconstitutional
. I'm glad she feels she's looking out for us poor misguided Massachusetts residents all the way from Minnesota.
"I firmly am against the individual mandate. I think it is unconstitutional, whether it's put into place at the state level by a state legislature or whether it's put into place at the federal level. I think it's unconstitutional," said Ms. Bachmann.
What's wrong with this is that unless she's talking about a different Constitution and not the Constitution of the United States, she really doesn't know what the hell she's talking about. Michelle, read the 10th Amendment.
Maybe you can slide by with your assessment because you qualify it by saying, "I think"? Then again, you think a lot of things. Among them, the shot heard around the world was fired in Concord, NH rather than Concord, MA. But I won't go into that today, there are
TOO MANY
of your gaffes to cover in one post.
According to recent polls (
1
,
2
) , Massachusetts residents are very happy with our health care system. The
Boston Globe
came out with an in depth article about Romneycare Sunday that said basically the same thing. Perhaps Ms. Bachmann, you're just not used to politicians listening to their constituents and giving theme what they want. I can understand that. There aren't to many. Other than Mitt Romney, they're few and far between.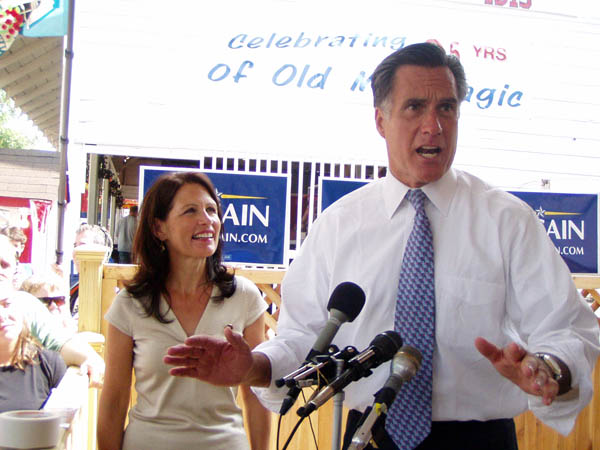 Now let's get back to what is unconstitutional. Now I'll tell you what I think is Unconstitutional and why I supported Romneycare from the beginning. What is unconstitutional, Is the voluntarily uninsured STIFFING tax payers and those with health insurance EVERY TIME they walk into an emergency room. THAT is no longer the case in Massachusetts.
BTW, I wonder if Michele told Mitt that she thought Romneycare was unconstitutional when he was campaigning for her in Minnesota for re-election back in 2008? She didn't seem to question is Ma health care plan then. Come to think of it, She didn't question his stand on Pro-life issues either.
Please check us out on Facebook and If you like what you see, please "Like" us. You can find us
here.