When the Supreme Court delivered its blow to marriage in 2015, burning down three dozen state laws and tearing up 50 million ballots, the GOP's reaction was straightforward. Outrage. With a handful of exceptions, the response that echoed across the two coasts was a collective "How dare they?"
As far as Republicans were concerned, what the five justices did on that June day was a betrayal of the people, our system of government, and the pillar that's upheld society since the beginning of time. "It's an injustice," they railed.
Now, seven years later, they finally have a chance to prove it. The question is: will they?
Keep in mind that when the Supreme Court redefined marriage for America in 2015, we became only the 23rd country out of 195 to do so, and only one of seven to have it imposed on us by a court. Still today, there are only 33 countries that have gone down this path of redefining marriage.
But as time has gone on, Republicans seem to have gotten increasingly comfortable letting the court decide an issue they argued was rightly theirs. That shock was driven home Tuesday when 47 House members walked away from the party's principles and platform to cast a vote for same-sex marriage. The list included a surprising number of our movement's friends, men and women we never mistook as anything but conservative.
Now, Senate Majority Chuck Schumer, D-N.Y., smelling blood in the water, is eager to drive an even deeper wedge—insisting he'll move forward with his own vote if he can find 10 Republicans foolish enough to endorse it.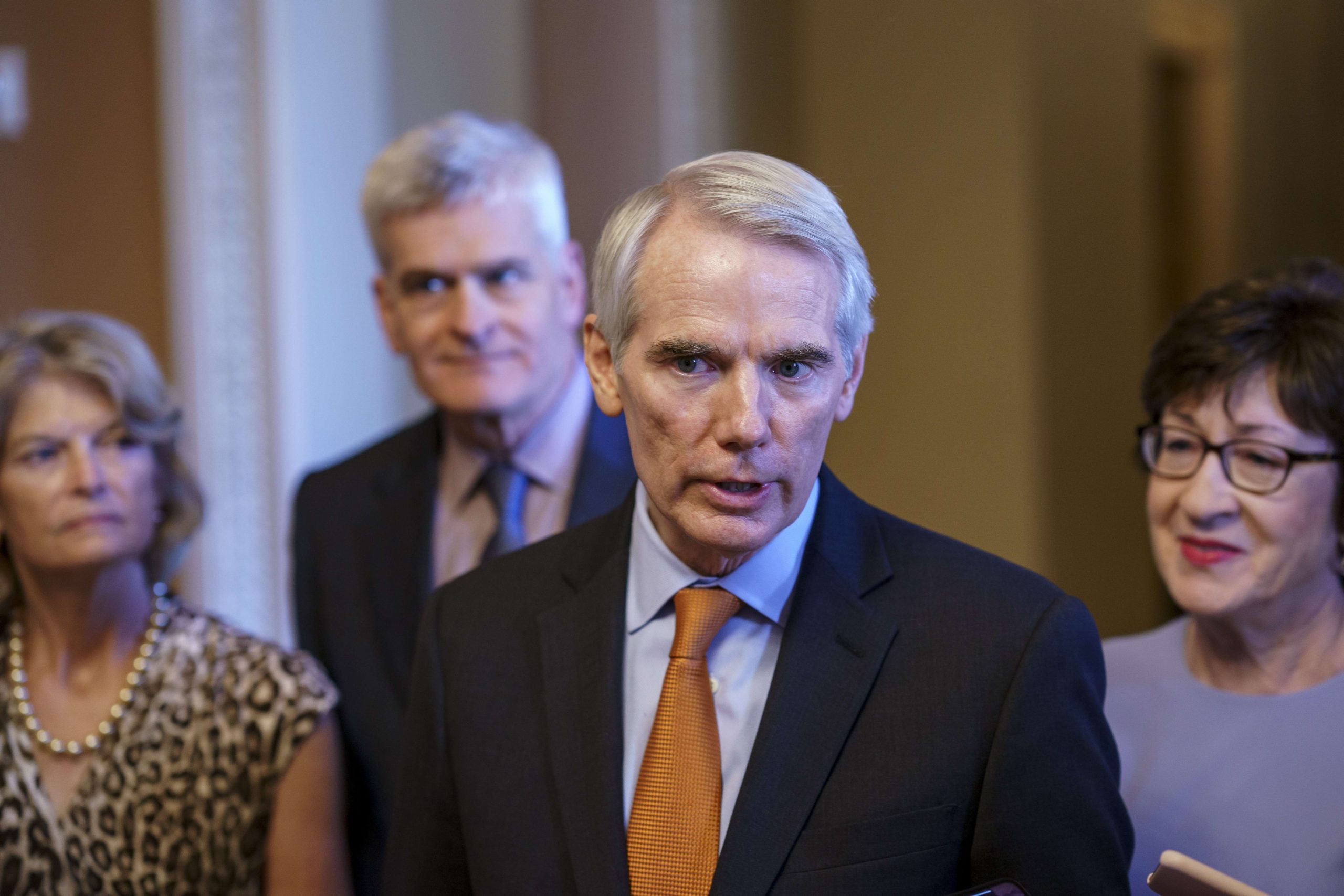 Twenty-four hours later, at least four Republicans have taken the bait, walking into a political trap that could very well eat into the margins the GOP needs in November. To no one's surprise, liberal Republican Sens. Susan Collins (Maine) and Lisa Murkowski (Alaska) are on board, as well as outgoing Sen. Rob Portman (Ohio). But the real bombshells started dropping Wednesday, when more conservatives seemed to be testing the waters on a radical issue that seven years ago they vehemently opposed. Names like Roy Blunt (Mo.), Joni Ernst (Iowa), and Thom Tillis (N.C.) started popping up in news stories as possible "yes"es.
Just as astounding, only nine Republicans have jumped to marriage's defense: Sens. Bill Cassidy, R-La., John Cornyn, R-Texas, Ted Cruz, R-Texas, Lindsey Graham, R-S.C., Josh Hawley, R-Mo., Jim Inhofe, R-Okla., James Lankford, R-Okla., who spoke to Punchbowl News, Marco Rubio, R-Fla., and Roger Wicker, R-Miss.
A whopping 37, many of them pro-family stalwarts, are either "undecided" or unresponsive, CNN reports. It's an eerie silence from dozens of Republicans, who—just seven years ago—left zero doubt about where they stood.
Read the rest from Tony Perkins
HERE
If you like what you see, please "Like" and/or Follow us on FACEBOOK
here,
GETTR
here
, and TWITTER
here
.