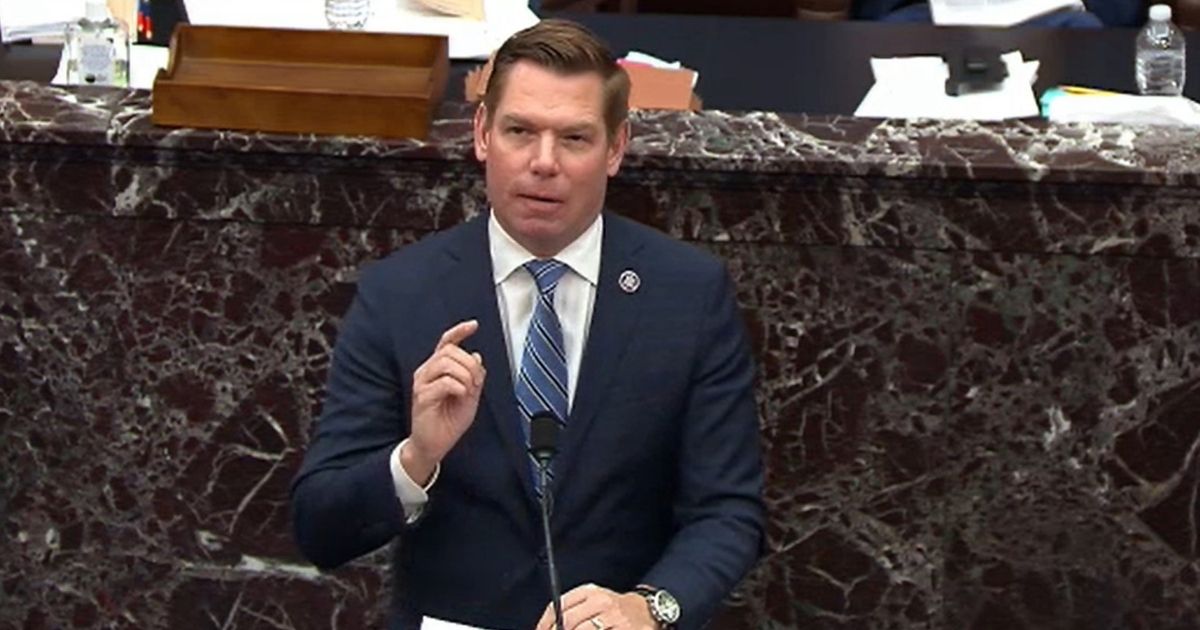 Swalwell Faces Forced Removal from Intel Committee Over Security Concerns:
Today's Capitol Hill quiz: Should a guy who had to be warned off by the FBI that he was getting close to a woman he did not know was an alleged Chinese spy be a member of the House Intelligence Committee?
House speaker Nancy Pelosi thinks so, which is why she named Democratic Rep. Eric Swalwell of California to the panel, according to The Hill.
But House Minority Leader Kevin McCarthy disagrees. On Friday, he shared some raised eyebrows on Twitter and vowed to push back against Swalwell's appointment.
"Pelosi just reappointed Eric Swalwell to the Intelligence Committee. Based on the briefing she and I received together, Swalwell should not be on the panel in charge of guarding our nation's secrets. Next week, I will offer a resolution to remove him from the Intel Committee," the California Republican tweeted on Friday. --->READ MORE HERE
Pelosi re-appoints Eric Swalwell to Intel Committee despite 'honey pot' scandal:
House Speaker Nancy Pelosi on Friday confirmed that she's keeping Rep. Eric Swalwell on the House Intelligence Committee despite questions swirling about his relationship with Chinese spy Fang Fang, who seduced US politicians as part of her work.
Pelosi previously reappointed the fellow California Democrat to the House Homeland Security Committee over Republican objections.
"The American people elected a Democratic House Majority that would be relentless in our work to promote their security – both by defending their economic security here at home and our national security abroad," Pelosi said in a statement.
"On the Intelligence Committee, these Members will be effective forces in keeping the American people safe, as we confront our nation's adversaries, adapt to new threats and work with our allies." --->READ MORE HERE
Follow links below to related stories:
GOP House Leader McCarthy to introduce resolution calling for Rep. Swalwell's removal from Intelligence Committee
FINALLY: Kevin McCarthy Introduces Resolution to Remove Eric Swalwell From Intelligence Committee
GOP Leader Calls Swalwell a Security Risk
If you like what you see, please "Like" us on Facebook either
here
or
here
. Please follow us on Twitter
here
.