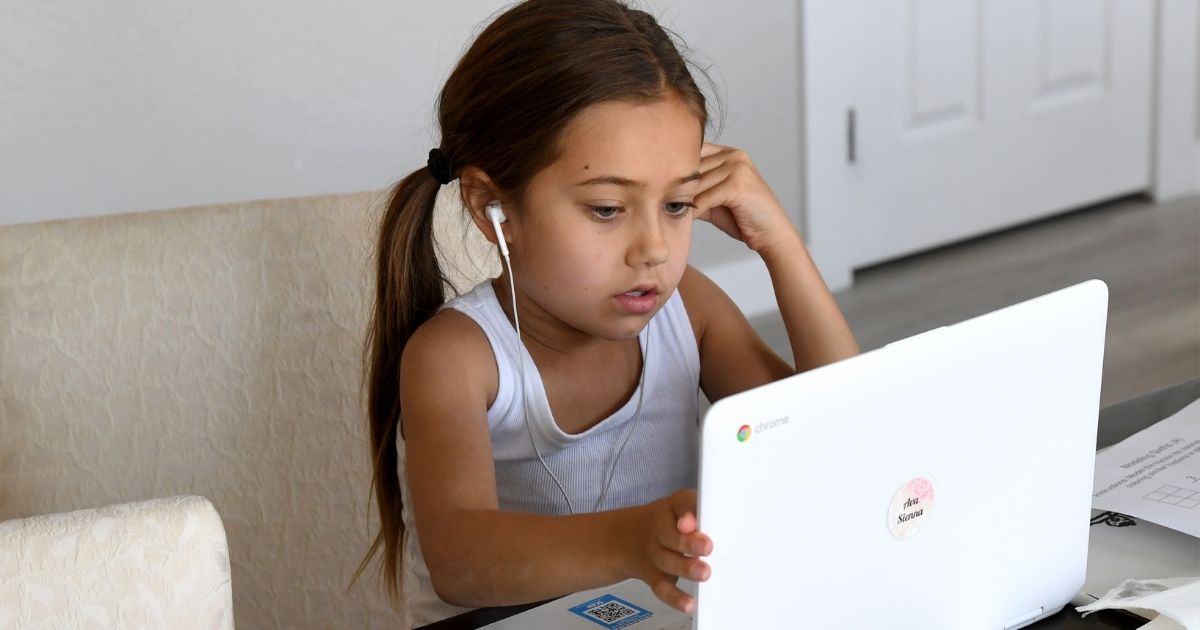 New Study Shows Disturbing Damage Extended School Closures Have Done to Children:
Lockdowns have led to a dramatic loss in learning among America's children, according to a new report that calls for getting children back into schools.
"The recommendation is to open schools and bring kids back into the classroom as quickly as possible," said John Bailey with the American Enterprise Institute, one of the sponsors of the report, according to Fox News on Thursday.
The report examined the results of 130 studies in an effort to calculate the damage from what has been, for some students, a year of no in-person classes.
"It is vitally important to weigh the public health benefits of school closures against the academic and social-emotional costs suffered by students, families and society as a whole," the report said.
The report said it did not take long for remote learning to go wrong. It said that in one analysis by Boston Consulting Group and Common Sense Media, by May 12 — roughly two months after mass closures hit — "parents reported only 4.2 hours of live virtual contact between their children and teachers ​over the previous seven days." --->READ MORE HERE
Researchers Cited by CDC Allege Agency Ignored Favorable Data on School Reopenings:
A group of medical researchers whose work was cited by the Centers for Disease Control and Prevention has accused the agency of ignoring favorable data on coronavirus in schools, issuing guidelines that have "hamstrung" school reopenings.
The researchers wrote that data on coronavirus spread in schools, including in their own studies and in broader medical literature, indicate that schools can safely reopen for full time in-person learning, in an op-ed in USA Today on Monday. The group criticized the CDC for issuing guidance that hinders the reopening of schools.
"Although the guidance cites the work performed across Wisconsin districts performed by our group," the researchers wrote, the CDC guidance does not "take that data and new analyses from that dataset into account."
The study of school districts in Wood County, Wis., is available on the CDC website. While coronavirus positivity rates exceeded 40 percent in Wood County during the time of the study, zero staff members and just seven out of 4,876 students contracted the illness at school. This was despite "variable" social distancing between students. --->READ MORE HERE
Follow links below to related stories and resources:
Democrats Are Sacrificing American Kids' Lives To Get More Power
Amid pandemic, 'an international epidemic' of childhood pain
USA TODAY: Coronavirus Updates
WSJ: Coronavirus Live Updates
YAHOO NEWS: Coronavirus Live Updates
NEW YORK POST: Coronavirus The Latest
If you like what you see, please "Like" us on Facebook either
here
or
here
. Please follow us on Twitter
here
.