Pelosi Defends Holding Large Dinner for Incoming Members as Dems Move to Cancel Thanksgiving:
House Speaker Nancy Pelosi (D-CA) defended holding a large dinner for incoming members as Democrat leaders across the country urge Americans to cancel their traditional Thanksgiving plans to combat the Chinese coronavirus.
"House Dem and GOP leaders are holding respective dinners for new members," NBC News correspondent Leigh Ann Caldwell reported, providing a photo of several tables.
Pelosi reportedly defended the dinner, citing the "enhanced ventilation" of the room and touting the approval of the Capitol physician.
"It's very spaced," Pelosi added: --->READ MORE HERE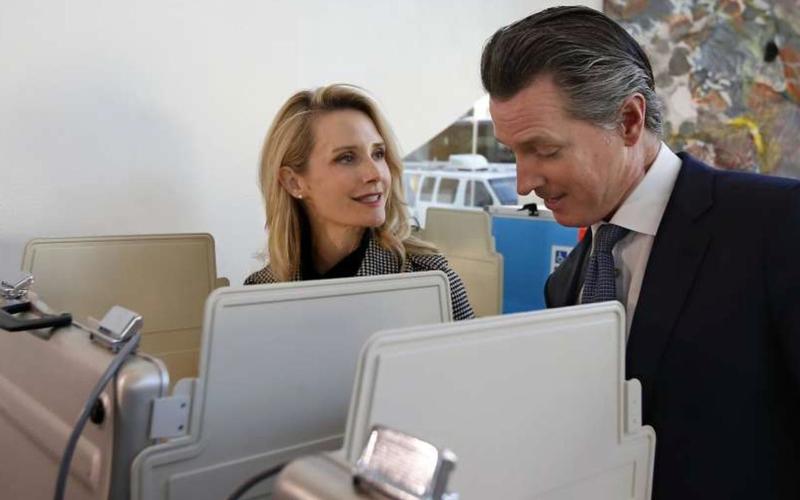 "Lockdowns For Thee, But Not For Me" - Newsom, Pelosi Attend Dinner Parties While US COVID Cases Explode:
As Joe Biden's camp continues to try and walk back talk of another national lockdown, Democratic leaders are once again exhibiting via their behavior that social distancing restrictions and lockdown rules are "for thee and not for me." In an incident that may remind readers of Nancy Pelosi's quarantine-time visit to a San Francisco Hair Salon, California Gov Gavin Newsom has been busted attending a swanky party at one of California's top restaurants.
According to the SF Chronicle, Newsom attended a birthday party for one of his top advisors at the French Laundry, the Michelin-starred restaurant run by Thomas Keller The paper noted that the party included members of "several households", in violation of the recommendations delivered by Newsom's administration, which has urged Californians to retreat to their personal bubbles and only leave for "essential" purposes. Current state regulations limit any type of social gathering to members of no more than three households, tops. --->READ MORE HERE
Follow links below to related stories and resources:
Biden Coronavirus Advisor Calls fo 4- to 6-Week Lockdown, Paid for by 'Big Pool of Money Out There'
'Breakthrough finding' explains why men are more likely to die of COVID-19
USA TODAY: Coronavirus Updates
WSJ: Coronavirus Live Updates
YAHOO NEWS: Coronavirus Live Updates
NEW YORK POST: Coronavirus The Latest
If you like what you see, please "Like" us on Facebook either
here
or
here
. Please follow us on Twitter
here
.