Cartels in Mexico aren't just fighting over drugs, they're fighting over industries, and it might well trigger a new and much bigger migrant crisis on the U.S. border.
Two important and interrelated news stories largely passed under the radar Wednesday as the House impeachment hearings continued to dominate the headlines. Both stories concern the deteriorating state of affairs in Mexico and have huge implications for immigration, the southwest border, and U.S. national security. It's a shame more Americans aren't paying attention.
The first was a report from BuzzFeed that as of Wednesday the Trump administration began carrying out a controversial plan to deport asylum-seekers from El Salvador and Honduras—not to their home countries, but to Guatemala, which the administration has designated a "safe third country," meaning that migrants from those countries must first apply for asylum in Guatemala before seeking asylum in the United States.
The move is part of the administration's broader strategy to reduce the number of Central Americans seeking asylum at the southwest border, which last year saw a dramatic increase in illegal immigration largely driven by families and minors from the so-called Northern Triangle countries of Guatemala, Honduras, and El Salvador.
The second story was a Los Angeles Times dispatch from the Mexican state of Michoacán, where rival cartels are waging war not over drug trafficking routes but over control of the multibillion-dollar avocado industry. More than a dozen criminal groups are fighting over the avocado trade in and around Uruapan, the capitol of Michoacán, "preying on wealthy orchard owners, the laborers who pick the fruit and the drivers who truck it north to the United States," writes reporter Kate Linthicum. Organized crime in Mexico, she explains, is diversifying—it isn't just about drugs anymore: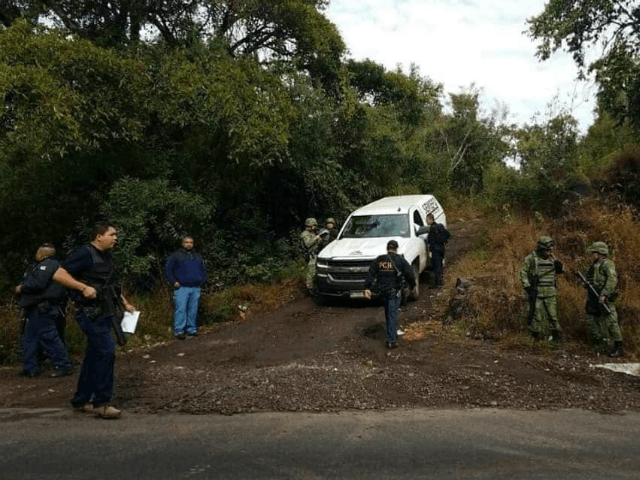 In parts of Guerrero state, cartels control access to gold mines and even the price of goods in supermarkets. In one city, Altamirano, the local Coca-Cola bottler closed its distribution center last year after more than a dozen groups tried to extort money from it. The Pepsi bottler left a few months later.
In Mexico City, bar owners in upscale neighborhoods must pay taxes to a local gang, while on the nation's highways, cargo robberies have risen more than 75% since 2016.
Compared with drug trafficking, a complex venture that requires managing contacts across the hemisphere, these new criminal enterprises are more like local businesses. The bar to entry is far lower.
Read the rest from John Daniel Davidson
HERE at The Federalist
If you like what you see, please "Like" us on Facebook either
here
or
here
. Please follow us on Twitter
here
.