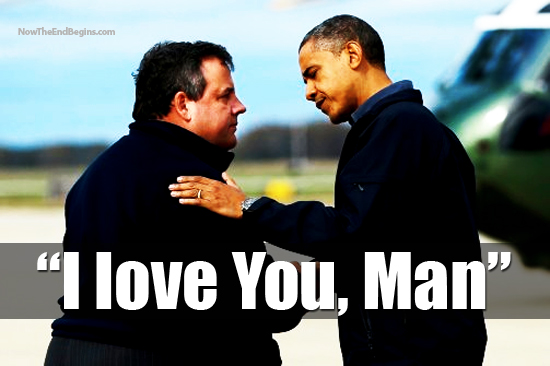 Or at least that's what 'The Fix' would have you believe:
New Jersey Gov. Chris Christie (R) filed for reelection on Monday. But at this point, it might be easy to look past 2013 and focus a little more intently on 2016.
Christie has seen a massive boost in his popularity in the aftermath of Hurricane Sandy, with 77 percent of New Jerseyans saying they approve of the governor in a new Fairleigh Dickinson University poll released Monday. That's up from 56 percent before Sandy. (Respondents from the first poll were re-contacted for the second one.)
Christie even gets positive marks from 67 percent of Democrats. Just 17 percent of all registered voters in the Garden State say they disapprove of his performance.
The poll echoes a new Quinnipiac poll that pegs Christie's approval at 72 percent and a Rutgers-Eagleton poll that shows his favorable rating at 67 percent.
Read the rest
HERE
.
Well, I'm not surprised he's
popular with Democrats
.
However before anyone wants to crown Christie the 2016 front runner, I think they'll need a little more data than New Jersey Polls. And as we know New Jersey isn't exactly Red State America.
I don't believe the base (including myself) will ever get past
his embrace and several photo ops with then CANDIDATE for second term Obama
. Maybe I'm wrong.....but I don't think so.
What do you say?