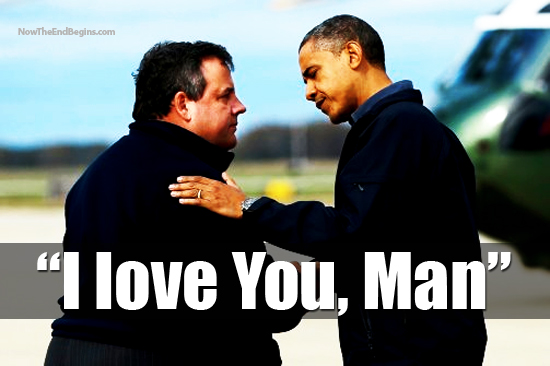 I want to start off by stating, I've been a big fan of Chris Christie. I love his boldness and his tell it like it is attitude.
Saying all that, What he did by allowing Obama to come visit
HIM
during The Hurricane Sandy crisis demonstrates a FATAL FLAW in judgment,
If cameras clicking away during his tour of the area with the President didn't send up a 'wait-a-minute' moment on his part, I have to wonder AGAIN about his judgment.
Then there were the press conferences. one...after....another. He'd give updates, the press would always sneak in a question about President Obama. AGAIN, a street smart individual would have caught on after the first 2 or 3 times....Oh yeh, he gave me his direst line...if I need anything, I can call him direct...blah,,,blah...blah. You're getting the picture.
Now Mayor Bloomberg also had a crisis, Obama wanted some photo-ops with him as well. Bloomberg....thanks, but no thanks.
I think I'll just play this video now, because as I type, I'm beginning to get a headache:
BONUS VIDEO: (These types of interviews were necessary..huh Chris?)
Please check us out on Facebook and If you like what you see, please "Like" us. You can find us
here.