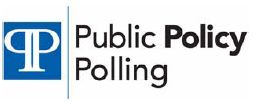 Barack Obama won a blow out victory in Wisconsin in 2008, but it's looking more and more like it will revert to its swing state status of 2000 and 2004 next year.

[...]

Mitt Romney has pulled to within 3 points of Obama at 46-43. That's the closest Romney's polled to Obama in PPP's polling of the state all year. In the first half of 2011 Obama had a double digit advantage over Romney, leading by 12 on a May poll and 10 on a March poll.
Head-To-Head:
Barack Obama 46%
Mitt Romney 43%
(-3)
Barack Obama 49%
Herman Cain 42%
(-7)
Barack Obama 48%
Ron Paul 39%
(-9)
Barack Obama 51%
Michele Bachmann 40%
(-11)
Barack Obama 50%
Rick Perry 39%
(-11)
Barack Obama 52%
Newt Gingrich 38%
(-14)
A survey of 1,170 Wisconsin voters was conducted October 20-23, 2011. The MOE is +/- 2.9%.
The full story is
HERE
The crosstabs can be viewed
HERE
.
Please check us out on Facebook and If you like what you see, please "Like" us. You can find us
here.