Rick Perry might want to reconsider his plans for going negative so on GOP Primary rival Mitt Romney that our "

televisions will bleed

." Seems an

Ohio focus group

has decidedly negative views of the tongue tied Texan, with 66% opting for the word "bully" to describe Perry.
According to the Washington Post's story on pollster Peter Hart's focus groups on the 2012 GOP candidates for the Annenberg Project:
When the discussion turned to other attributes, he was described as the kind of neighbor others would not want to mess with, or someone who would build a fence around his property, or someone who would be in everybody else's business.
"He wouldn't be on the casserole committee," said Sydney Mathis, a Democrat.
"Annoying," said Lisa Cedrone, an independent voter who supported Obama in 2008 and is undecided today.
John Dickerson at Slate

thinks Perry will refrain from the political knife fighting in order to rehab his image and salvage his campaign, which has crashed in one of the more spectacular political downfalls in recent memory.
It's often said you only get one chance to make a first impression and Perry flubbed his big time. After four pathetic debate appearances, Perry, who strutted into the GOP Presidential race, is now considering avoiding further debates. While this oily maneuver might impress a Perry apologist like RushLimbaugh, it will not play well with the rank and file. It will be seen as political cowardice. Since most bullies are cowards at heart, it will come as no surprise.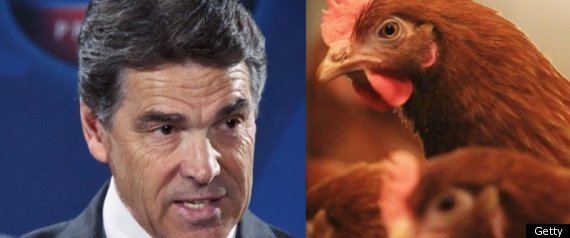 Please check us out on Facebook and If you like what you see, please "Like" us. You can find us
here.