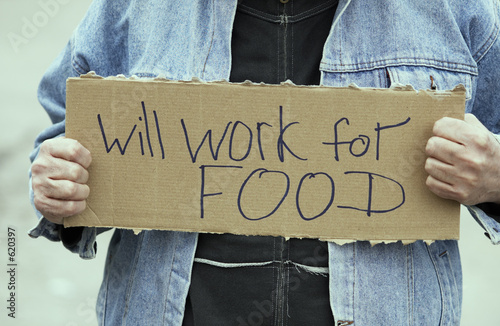 Evidently MN Governor Tim Pawlenty's staff will work for food, as they are having trouble being paid, according to published reports today. The

Washington Post

reports
Pawlenty's top five campaign officials have been working for

little or no pay

, for several months now. Some have reportedly signed on as volunteers.
The Pawlenty campaign denies this is a sign of trouble. According to a story in the

National Journal

:
"This isn't 'we're broke and we can't afford to pay you,'" the aide told the Post. "We're raising exactly what we said we were going to raise. We're paying our consultants exactly what they expected to be paid right now."
Campaign spokesman Alex Conant told National Journal that the paychecks -- or lack of them -- for campaign consultants has nothing to do with those of the staff. "Nick Ayers is running a staff-driven campaign, and we are paid appropriately," said Conant, dropping the name of Pawlenty's campaign manager -- a reminder that the campaign managed to snag one of the most sought-after GOP strategists in the country.
Even so, Pawlenty's inability to pay his staffers the big bucks tends to corroborate the view of him as an underdog candidate. He is up against some fundraising big dogs like former Massachusetts Gov. Mitt Romney, who raised $21 million in his 2008 presidential run, and fellow Minnesotan Michele Bachmann. The Republican congresswoman, who formally kicks off her campaign Monday in Iowa -- a state Pawlenty also has targeted -- outraised nearly all members of Congress in the past few years and can transfer money from her congressional fundraising committee.
With the Q2 Fundraising date closing in about a week, it won't be long before we see the state of affairs of Team T-Paw's financials. In the meantime, the Governor himself, seems to be earnestly trying to ease the situation……