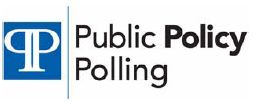 H/T
Granny T
Mitt Romney's the overwhelming first choice for President in the state. 39% of voters hope he'll be the nominee to 15% for Mike Huckabee, 13% for Newt Gingrich, and 10% for Sarah Palin. Rounding out the field of candidates is Ron Paul and Tim Pawlenty at 5%, Mitch Daniels at 4%, and the now departed John Thune at 1%.

Romney's favorability numbers lag the rest of the Republican field in most of the states we've been polling but that's not a problem for him in Rhode Island. 73% of GOP voters have a positive opinion of him to only 16% with a negative one. Besides him only Huckabee is able to crack 60%, at a 64/19 spread. Gingrich comes in at 56/28 and Palin barely even cracks majority popularity with the base at 51/36.
Favorable/Unfavorable/Not sure:
Mitt Romney 73/16/11
(+57)
Mike Huckabee 64/19/18 (+45)
Newt Gingrich 56/28/16 (+28)
Sarah Palin 51/36/13 (+15)
If the Republican candidates for President next year were Mitch Daniels, Newt Gingrich, Mike Huckabee, Sarah Palin, Ron Paul, Tim Pawlenty, Mitt Romney, and John Thune who would you vote for?
Mitt Romney 39%
Mike Huckabee 15%
Newt Gingrich 13%
Sarah Palin 10%
Ron Paul 5%
Tim Pawlenty 5%
Mitch Daniels 4%
John Thune 1%
Someone else/Undecided
PPP surveyed 250 Rhode Island Republican primary voters from February 16-22, 2011. The survey's margin of error is +/- 6.2%.
The full story is
HERE
.
To view the crosstabs click the PPP icon below: