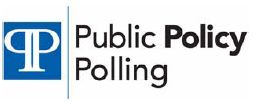 Ben Smith

reports

that if Sarah Palin runs for President next year she'll base her campaign in Arizona.



We found last month that voters in Arizona don't care for Palin. Her favorability there is just 39%, with 57% of voters holding a negative opinion of her. We found that she would start out trailing Barack Obama in the state by a 49/41 margin. That would make her only the second Republican to lose the state since 1948.
The complete story is
HERE
.