Trump Jokes Ahead of Arraignment: 'I Need One More Indictment to Ensure My Election':
Former President Donald Trump struck a lighthearted tone hours ahead of his arraignment in Washington, DC, asserting that he needs "one more indictment" to ensure his election victory.
Special counsel Jack Smith announced Tuesday that a grand jury in D.C. had indicted former President Donald Trump on charges relating to the January 6, 2021, U.S. Capitol riot. He faces four charges, which include conspiracy to defraud the U.S., conspiracy to obstruct an official proceeding, obstruction and attempt to obstruct an official proceeding, and conspiracy against rights. His last arraignment took place well over a month ago in Miami.
Following the news of his third indictment, Trump thanked Americans for their support and concluded that the latest indictment has "AWOKEN THE WORLD" to the "CORRUPTION, SCANDAL, & FAILURE THAT HAS TAKEN PLACE IN THE UNITED STATES FOR THE PAST THREE YEARS."
On Thursday, hours before he was set to appear before Magistrate Judge Moxila A. Upadhyaya, Trump joked that he needs just "one more indictment" to "ensure" his election. --->READ MORE HERE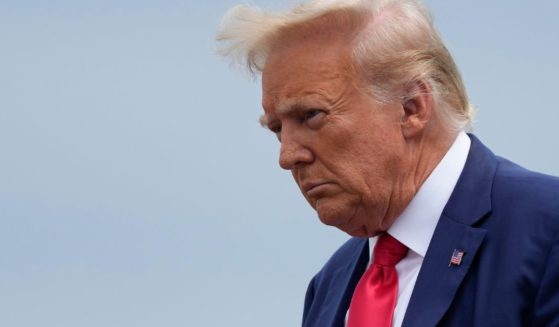 'I Am Being Arrested for You': Trump Posts Defiant Final Messages Before Departing for DC for Court Appearance
Former President Donald Trump called it "a great honor" to be arrested for challenging the results of the hotly contested 2020 election as he departed for Washington, D.C., on Thursday to be arraigned.
Trump was indicted earlier this week and charged with four felony counts related to both the election and its aftermath.
The former president and current Republican primary front-runner is charged with conspiracy to defraud the United States, conspiracy against the rights of citizens, and obstruction of and attempt to obstruct an official proceeding.
He will plead not guilty.
CNN reported Trump's plane departed Newark, New Jersey, on Thursday en route for the arraignment.
He will come face to face with U.S. District Judge Tanya Chutkan, an appointee of former President Barack Obama.
Trump posted a pair of statements on Truth Social as he departed for Washington. --->READ MORE HERE
Follow link below to a relevant story:
+++++Trump Pleads 'Not Guilty' In Latest Witch Hunt Charges Over Jan. 6+++++
If you like what you see, please "Like" and/or Follow us on FACEBOOK
here,
GETTR
here
, and TWITTER
here
.