Ukraine Points to Success in Defending Bakhmut:
Ukrainian commanders on Friday touted their latest successes in holding Russian forces back in Bakhmut, as they continue to defend the city in eastern Ukraine despite falling ammunition stocks and pressure from some Western officials to withdraw.
Col. Gen. Oleksandr Syrskiy, the commander of Ukraine's ground forces, said time was working against Russia as it suffers heavy manpower losses and struggles to mount assaults on Ukrainian positions in Bakhmut.
"Our defense forces continue to defend Bakhmut, inflicting great damage on the enemy," Col. Gen. Syrskiy said in a Telegram post, adding that Ukrainian troops were "breaking the enemy's fighting spirit and ruining its plans."
He published a video showing Ukrainian surface-to-air missile systems striking Russian drones flying over Ukrainian-held territory near Bakhmut, where drones have been actively used by both sides to pinpoint enemy artillery systems and target troop positions.
The fight for Bakhmut has been going on for months, and both Ukraine and Russia are now under major pressure as their stocks of artillery shells dwindle and battlefield losses mean units on the front lines need to be replenished with reinforcements.
As Russia surrounds the city from three sides, both armies are relying heavily on artillery salvos to advance. The U.K.'s Defense Ministry on Friday said Ukraine has had success in destroying Russian counter-battery radars used to detect the location of Ukrainian artillery pieces and guide strikes against them.
The challenge of raising new recruits is acute for both sides. Ukraine is scrambling to promote military service and convince men to sign up as it continues a mobilization that has been ongoing since the start of Russia's invasion last February, while Russia has lost many of the 300,000 men drafted into the ranks of its military following a call-up of reservists and fighting-age men in September. --->READ MORE HERE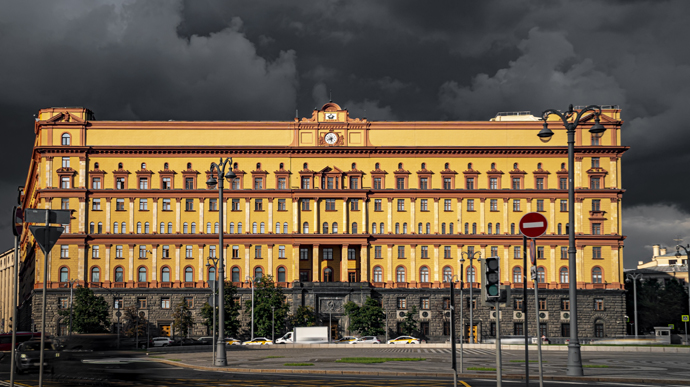 British analysts explain why Russian secret services failed in plans to occupy Ukraine:
British analysts have published a report entitled Preliminary Lessons from Russia's Unconventional Operations during the Russian-Ukrainian war, February 2022 – February 2023, in which they have analysed the actions of the Russian secret services in implementing the Kremlin's plans to occupy all of Ukraine.
Source: BBC News Russian, referring to a report by the Royal United Services Institute (RUSI)
Quote: "The British defence think tank maintains that since the full-scale invasion of Ukraine, the Russian security and intelligence services have achieved much greater success than the army. However, there are also fundamental shortcomings in the work of the special services, which have significantly contributed to the failure of Russia's plans to invade Ukraine."
Details: The analysts believe one of these shortcomings is the desire to please the president of the aggressor country, Vladimir Putin, in every possible way.
The Russian military considered the internal destabilisation and disorganisation of Ukraine as one of the main mechanisms of their military operation; this was supposed to disable the system of management and military command and control, undermine public confidence in state institutions, reduce the country's stability and minimise assistance to Ukraine from international partners.
In these circumstances, Moscow did not anticipate serious resistance, as evidenced by failures in logistics at the first stage of the operation, the report says.
The small group of planners expected to repeat the success of the 2014 Crimean operation, which also made no sense from a military point of view and was planned based on the absence of military resistance from Ukraine. --->READ MORE HERE
Follow links below to
+++++relevant+++++
and related stories:
+++++Russia-Ukraine News LATEST UPDATES: (REUTERS) (AP) (NY POST) and (WSJ)+++++
+++++Slovak MiG-29 fighters already protecting skies over Kharkiv, says official+++++
+++++1 year ago, scenes of horror emerged from Ukraine's Bucha+++++
How a Ukrainian Soldier's Final Act of Defiance Made Him a Hero
Lukashenko's security forces accidentally leak movement of S-400 air defense systems, Belarusian volunteers say
Nuclear Plant at Risk as Ukraine and Russia Gear Up for Spring Offensive
Russia conducts mass missile, drone attack overnight: six explosions in Kharkiv
Ukraine's Military Offensive Takes Shape
Ukrainian Special Operations Forces post video of Russian munitions being destroyed
Ukraine changes combat bonus system, soldiers warn it might lower morale
Recalling Bucha deaths, Zelenskiy describes 'horrific' year in Kyiv region
NATO, US forces join Romania-led Black Sea military drills
Russian wives tricked into exposing pilot husbands behind Ukraine civilian attack
Russia wants to get weapons from North Korea in exchange for food
At least six Russian missiles hit Ukrainian city of Kharkiv - governor
Russian dad who fled after being sentenced over daughter's anti-war drawing is arrested in Belarus
Turkey's Parliament Ratifies Finland's NATO Membership Bid
If you like what you see, please "Like" and/or Follow us on FACEBOOK
here,
GETTR
here
, and TWITTER
here
.