WSJ: Ukraine Confident in Spring Counteroffensive Despite Leaks, Pentagon Chief Says:
Defense Secretary Lloyd Austin said Ukraine remains confident in its ability to launch its counteroffensive against Russia amid the fallout from apparently leaked U.S. intelligence documents.
Defense Minister Oleksii Reznikov "feels that they're in a pretty good position," Mr. Austin told reporters Tuesday after speaking with his Ukrainian counterpart. "And we'll stay focused on continuing to generate security assistance capability so that they can continue to be successful, whenever they choose to take up offensive operations."
Washington is seeking to assess the damage from an intelligence breach that could be one of the most significant leaks in recent history after images of seemingly highly classified U.S. documents publicly surfaced in early April.
The unauthorized disclosures appear to provide details about Ukraine's military, intercepted communications about U.S. allies such as Israel and South Korea, and details of American penetration of Russian military plans, among other topics.
U.S. officials have been reaching out to allies in recent days in an effort to contain any damage to Washington's relationships around the world. "We have engaged with allies and partners at high levels in the past days," Secretary of State Antony Blinken told reporters at a press conference with Mr. Austin and senior Filipino officials.
Mr. Blinken spoke Tuesday with Ukrainian Foreign Minister Dmytro Kuleba to reaffirm support for the country. Messrs. Blinken and Austin declined to comment on specific actions Ukraine might take in an effort to recapture territory seized by Moscow. --->READ MORE HERE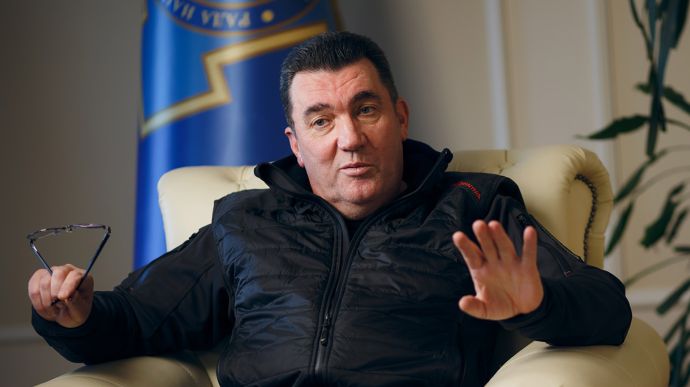 Ukraine to decide on counteroffensive at the last moment – Security Council Secretary:
The General Staff of the Armed Forces of Ukraine will make a decision about the start of the planned counterof moment.fensive at the last
Source: Oleksii Danilov, Secretary of the National Security and Defence Council, in Tagesschau news programme of the German ARD TV-channel, as cited by Ukrinform
Details: "If somebody thinks that we only have one option, they are wrong. Even three options is too little," Danilov explained.
He stated that Ukraine keeps in touch with its key allies, such as the US, the UK, Germany and Poland but "the information about conducting one or other operation, the quantity of military units involved and the locations of their possible deployment – this information is top secret."
He called into question the statement of the American speaker from CNN that Ukraine has allegedly changed some of its military plans due to Pentagon documents being leaked.
Quote: "I can say that the number of people who know about our plans in our territory is quite limited. And I don't think that CNN's source has anything to do with it.
Such information can be found in open sources. Concerning the other information, if it was indeed classified, then the agencies of the US and the UK will know for sure where it is coming from. And why it emerged now." --->READ MORE HERE
Follow links below to
+++++relevant+++++
and related stories:
+++++Russia-Ukraine News LATEST UPDATES: (REUTERS) (AP) (NY POST) and (WSJ)+++++
+++++Ukraine says Pentagon leaks are a mix of true and false information+++++
+++++General Staff: Ukraine repels 72 Russian attacks over past day+++++
Ukrainian border guards eliminate Wagner Group fighters hiding in Bakhmut buildings
Kyiv compares Russia to Islamic State after beheading video
Horrifying video appears to show Russian soldier beheading Ukrainian POW
Death of Zelenskyy or Putin: US assessed four "wild" scenarios of war in Ukraine
One more brigade called Khartiia to be added to Offensive Guard
Bulgaria ready to send MiG-29 fighter jets to Ukraine — but with some conditions
Chubarov says Russia placing nuclear weapons in Crimea would be step to nuclear war
Remembering travels in Russia before the brutal Ukraine invasion
As Ukraine war drags on, civilians' mental health needs rise
Ukraine to Investigate Video Purporting to Show Russian Forces Beheading Soldier
Trudeau provides more Ukraine aid, dismisses site being down
Russia Stole Land and Grain. Now It's Taking Timber, Ukraine Says
U.S. sanctions hit over 120 targets supporting Russia's invasion of Ukraine
Russia to Curb Draft-Dodging as It Denies Fresh Mobilization Plans
If you like what you see, please "Like" and/or Follow us on FACEBOOK
here,
GETTR
here
, and TWITTER
here
.