Drug-addled Hunter Biden lived at Delaware home where classified docs were kept:
Disgraced first son Hunter Biden lived off and on at the Delaware home where classified documents from Joe Biden's time as vice president were found last month — giving him unrestricted access to America's secrets while he was addicted to drugs, hammering out shady foreign business deals and under federal investigation.
The now-52-year-old began listing the Wilmington home as his address following his 2017 divorce from ex-wife Kathleen Buhle — even falsely claiming he owned the property on a July 2018 background check form as part of a rental application.
Hunter also listed the home as the billing address for his personal credit card and Apple account in 2018 and 2019, respectively, Fox News Digital reported Friday after reviewing emails from his abandoned laptop.
During the same period, the now-first son was in the grip of a crack cocaine addiction costing thousands of dollars. At one point in August 2018, Hunter was recorded begging his sister-in-law-turned-lover, Hallie Biden, to let him use his credit card points to pay for a stay in rehab.
Another former girlfriend of Hunter's, Zoe Kestan, testified to a federal grand jury in February of last year that the couple stayed for a month in 2018 at the notorious Chateau Marmont hotel in Los Angeles, where — the younger Biden wrote in his 2021 memoir — he "learned how to cook crack" before being "blacklisted" from the property over complaints tied to his drug use. --->READ MORE HERE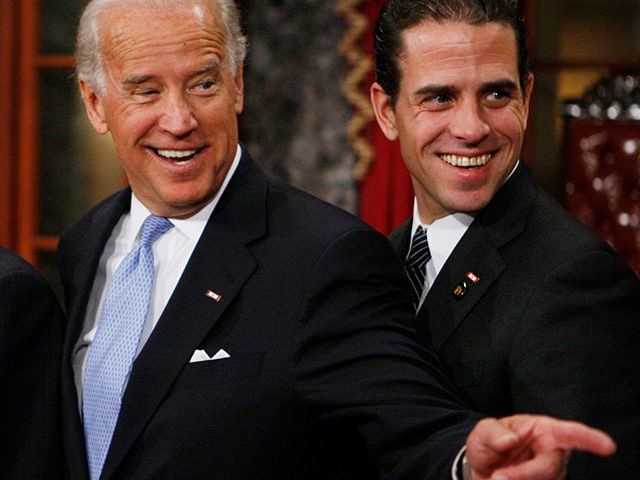 AP Photo/Charles Dharapak
Document Shows Hunter Owned Joe Biden's Delaware House in 2018
Hunter Biden owned President Joe Biden's Delaware house in 2018, where the elder Biden has now been discovered to have stashed classified documents, according to a document unearthed by New York Post's Miranda Devine on Thursday.
On a document titled, "background screening request," it appears Hunter checked a box to indicate he owned Joe Biden's home located in Wilmington, Delaware. The document is signed July, 2018.
In 2018 Hunter Biden claimed he owned the house where Joe Biden kept classified documents alongside his Corvette in the garage Via @jj_talking pic.twitter.com/L7c80MRRiS

— Miranda Devine (@mirandadevine) January 12, 2023
In 2017, Joe Biden left the White House and apparently stored classified documents inside his garage, along with two other locations. The first batch of documents found are alleged to contain information pertaining to Ukraine and Iran, according to CNN. --->READ MORE HERE
Follow links below to relevant/related stories:
+++++Flashback: White House Refused to Disclose Joe Biden's Visitor Logs from Delaware Residence+++++
Hunter Had Access to Delaware Garage Where Joe Biden Stashed Classified Docs
Despite Biden's Explicit Denials, New York Times Confirms POTUS Involvement In Family Business
If you like what you see, please "Like" and/or Follow us on FACEBOOK
here,
GETTR
here
, and TWITTER
here
.