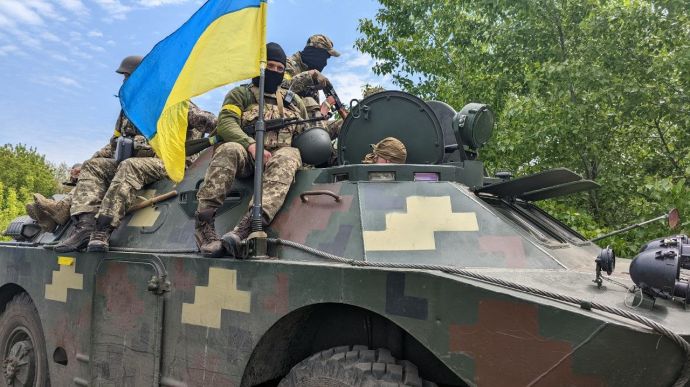 Ukrainian Armed Forces destroy 3 artillery systems, warehouse and company of Russian troops near Kherson and Enerhodar – General Staff of Ukraine
The Armed Forces of Ukraine have destroyed 3 artillery systems of the Russian army and a warehouse with ammunition and killed a company of Russian soldiers near Russian-​​occupied Kherson and the city of Enerhodar in Zaporizhzhia Oblast
Source: evening assembly of the General Staff of the Armed Forces of Ukraine
Quote: "There is confirmation that three enemy artillery systems and a warehouse with ammunition were destroyed and a company of Russian soldiers were killed by precision strikes by Ukrainian troops near Kherson and Enerhodar.
The Russian wounded were taken to medical facilities near Borozenske, Kherson Oblast. Due to the inappropriate level of medical care, most of the wounded died from their injuries."
The Ukrainian General Staff also reported that the Russian company, which had been based in the "Zahublenyi svit" sports club, left Kherson and took looted property in 5 tented trucks to temporarily occupied Crimea. --->READ MORE HERE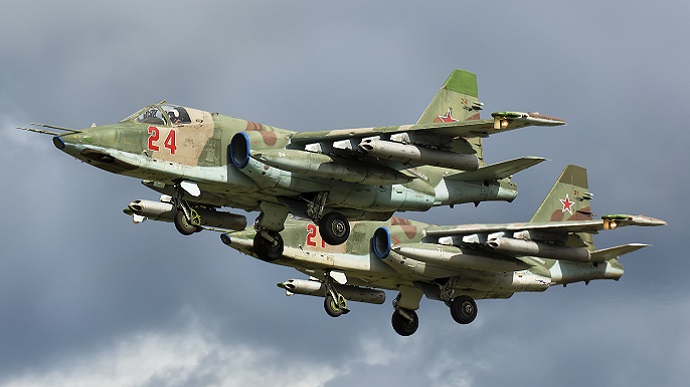 Ukrainian Armed Forces shoot down Russian ground attack aircraft in Kherson region – Operational Command Pivden (South):
An Su-25 ground attack aircraft belonging to the Russian forces, which struck Ukrainian Armed Forces positions in Kherson Oblast has been shot down.
Source: Operational Command Pivden (South)
Quote: "The Su-25 aircraft that was damaged yesterday near Sukhyi Stavok, is confirmed to have been decommissioned from the enemy forces."
Details:
The Ukrainian Armed Forces also struck a ferry crossing near the village of Lvove, and the other two areas where Russian forces were concentrated.
Operational Command Pivden (South) reports that Ukrainian forces have killed 37 Russian soldiers, destroying 3 tanks, 4 Msta-B howitzers, a Grad MRLS, 10 armoured vehicles and a warehouse containing ammunition in the Beryslavskyi district of Kherson Oblast. --->READ MORE HERE
Follow links below to
+++++relevant+++++
and related stories:
+++++Russia-Ukraine News LATEST UPDATES: (REUTERS) (AP) (NY POST) and (WSJ)+++++
+++++Ukrainian Armed Forces hit Kakhovka bridge, preventing Russian forces from building new crossing+++++
+++++US: Russian military facing 'severe manpower shortages'+++++
Elite specialists. Who exactly did the Russian army lose in Ukraine?
How many tanks does Russia really have?
Zelensky describes Ukraine war as 'horror film' at Venice Film Festival opening
Top British barrister: Ukraine should hold Russian war criminals to account
Forcible Transfer of Ukrainians to Russia
Germany Turns More Pessimistic on Russian Gas This Winter
"They tied his hands, put a cover over his head and executed him": another person tortured by Russians is found
"Ukraine Can Join NATO before War with Russia Ends" Interview with Ukrainian Government
Russian oil executive and Putin critic Ravil Maganov dead after mysterious six-story fall
Integrity of Zaporizhzhia nuclear plant 'violated,' UN inspectors say
International Atomic Energy Agency to inspect Ukraine's nuclear plant for damage
Feds raid Russian oligarch Viktor Vekselberg's NYC apartment, Hamptons mansion
If you like what you see, please "Like" and/or Follow us on FACEBOOK
here,
GETTR
here
, and TWITTER
here
.