WSJ: Ukraine Tries to Make Southern Offensive a Turning Point in War:
Kyiv looks to prove its forces can retake territory and push out entrenched Russian troops
After a crescendo of long-range strikes on Russian military facilities and bridges in the dark of night early Monday, Ukrainian forces launched a southern offensive with attacks along the front lines.
Ukrainian armor crashed over the Inhulets River and established a bridgehead, the main gains that Kyiv has made in two days of fighting.
Whether Ukraine can capitalize on its initial thrust and retake territory in its south that Russia seized at the start of its invasion will go a long way to shape the next phase of the war.
After repelling the Russians from the outskirts of Kyiv in the spring, Ukraine had been slowly losing ground in the east in the face of intensive shelling and airstrikes. But after all but halting the Russians there, Ukraine sought to cut off enemy forces on the western bank of the Dnipro River in the south by using precise, long-range rockets provided by the U.S. to strike bridges and military facilities.
Russia has indicated it wants to annex the lands it holds in Ukraine's south and has sought to play down the Ukrainian assault.
Further Ukrainian gains would boost national morale and show the country's military and financial backers in the West, who are facing a winter of economic troubles, that Ukraine's military can halt the Russians and also take back territory.
"Not only would this be their first substantial offensive, it would be a demonstration to the West that they should continue supporting Ukraine to fully push the Russians out of their territory," said retired Australian Army Maj. Gen. Mick Ryan. --->READ MORE HERE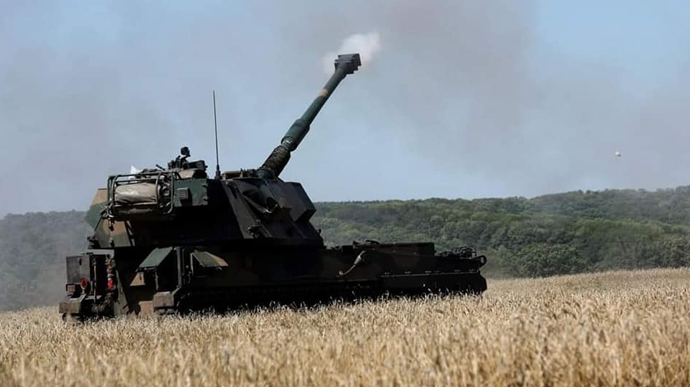 Russian forces lose 350 soldiers and 20 tanks in one day – General Staff report:
As of the 189th day of Russia's full-scale invasion of Ukraine, the occupier's total losses amount to 47,900 military personnel, 1,974 tanks and 1,091 artillery systems.
Source: General Staff of the Armed Forces of Ukraine on Facebook
Details: Total combat losses of the Russian forces between 24 February and 31 August 2022 are estimated to be [figures in parentheses represent the latest losses - ed.]:
Approximately 47,900 (+350) military personnel
4,312 (+18) armoured combat vehicles
1,091 (+12) artillery systems
285 (+3) multiple-launch rocket systems
152 (+1) air defence systems
--->READ MORE HERE
Follow links below to
+++++relevant+++++
and related stories:
+++++Russia-Ukraine News LATEST UPDATES: (REUTERS) (AP) (NY POST) and (WSJ)+++++
+++++US: Russian military facing 'severe manpower shortages'+++++
+++++Ukraine making progress in counteroffensive against Russia, UK says+++++
Ukrainian Soldiers Say They Are Advancing in the South, but at a Cost
Heavy fighting rages in Ukraine's Russian-occupied south
Ukraine's military reports hitting bridges near occupied Kherson, again
Inspectors finally set out for embattled Zaporizhzhia nuclear plant in Ukraine
Viral video of flummoxed Russians is part of Ukraine strategy in harrowing war
UN inspectors head to Ukraine nuclear plant in war zone
Ukraine's southern offensive has 'successes' in three areas of Kherson region - local official
Ukrainian formations pushed back Russian forces in some places, Britain says
Heavy fighting rages in Ukraine's Russian-occupied south
U.S. expects Russia to prepare sham referenda in Ukraine -State Dept
War protest: Statues fall as Europe purges Soviet monuments
Sweden to donate SEK 500 mln worth of ammunition to Ukraine
As Russia seeks to destroy Ukrainian culture, diaspora continues to preserve it abroad
Children head back to school in Ukraine as war rages on
Ukrainian armed forces heighten artillery fire in the south, Britain says
If you like what you see, please "Like" and/or Follow us on FACEBOOK
here,
GETTR
here
, and TWITTER
here
.