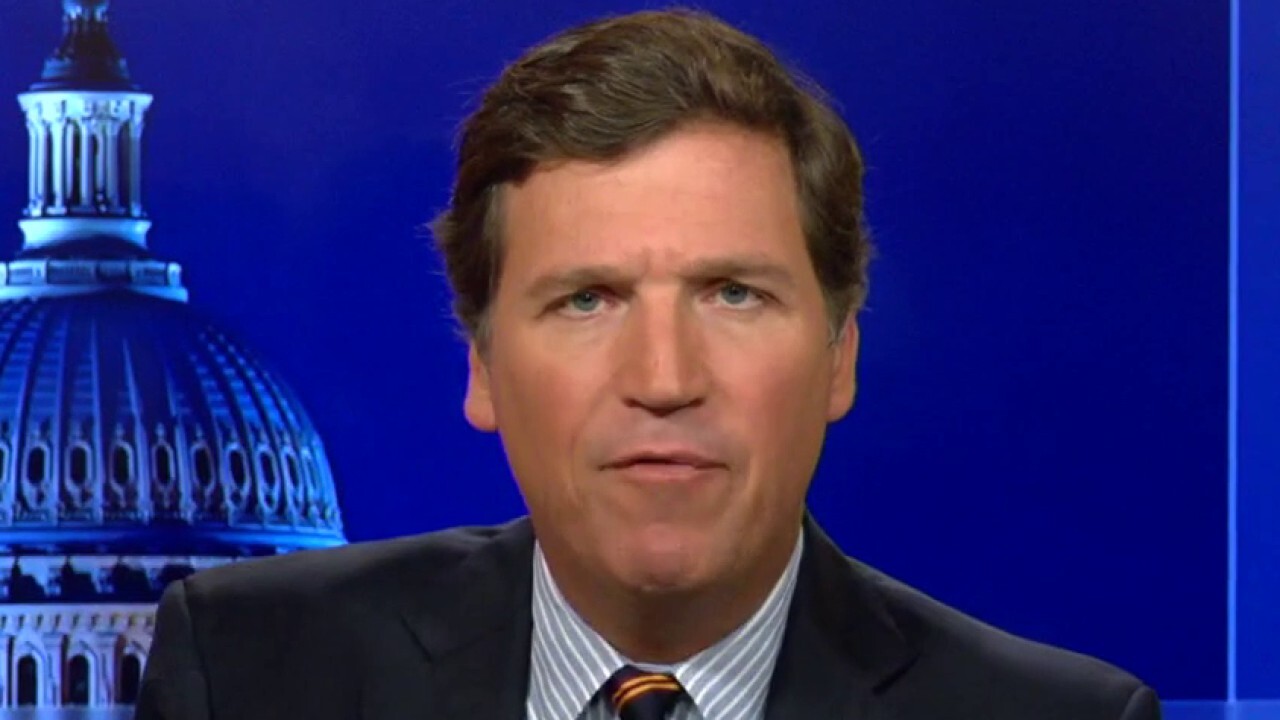 FNC's Carlson: COVID 'More than an Overhyped Public Health Emergency' — May Have Been the 'Greatest Crime in History':
Friday, Fox News host Tucker Carlson opened his program by explaining how COVID-19 changed the balance of power in the world forever.
According to the FNC host, the primary beneficiary was China, a nation that continues to be not held accountable for the pandemic.
Transcript as follows:
CARLSON: A look back for a moment, the coronavirus pandemic, that would be the virus itself, and our government's response to it turns out to have been the single most destructive event to take place in the United States in our lifetime — so destructive that it's going to be many years before we know for certain what the last two and a half years have caused to all of us.

But even now, the outlines of it are clear. COVID crashed our economy first and foremost. GDP fell by the biggest percentage since the Great Depression; 22 million Americans lost their jobs in the first two months of the lockdowns. Remember that?

What you may not know is that at least five million of them never went back to work. They dropped out of the workforce, apparently for good. At the same time, as fewer people were working, thanks to the profligate lunacy of our leaders, our national debt rose by nearly $10 trillion, unprecedented. And along with the debt, our debt to China also rose. --->WATCH and READ MORE HERE
Natural Immunity 97 Percent Effective Against Severe COVID-19 After 14 Months: Study:
The protection against severe illness from so-called natural immunity remains superior to that bestowed by COVID-19 vaccines, according to a new study.
People who survived COVID-19 infection and weren't vaccinated had sky-high protection against severe or fatal COVID-19, researchers in Qatar found.
"Effectiveness of primary infection against severe, critical, or fatal COVID-19 reinfection was 97.3 percent … irrespective of the variant of primary infection or reinfection, and with no evidence for waning. Similar results were found in sub-group analyses for those ≥50 years of age," Dr. Laith Abu-Raddad of Weill Cornell Medicine–Qatar and colleagues said after studying long-term natural immunity in unvaccinated people.
That percentage is higher than the protection from COVID-19 vaccines, according to other studies and real-world data.
Swedish researchers, for instance, found in May that two doses of a vaccine were just 54 percent effective against the Omicron variant of the CCP (Chinese Communist Party) virus, which causes COVID-19. --->READ MORE HERE
Follow links below to relevant/related stories and resources:
Coronavirus FAQ: I took a trip and caught COVID. What should I do? When can I go home?
Relief checks: At least 20 states are sending cash to their residents this year — and more could be coming
USA TODAY: Coronavirus Updates
WSJ: Coronavirus Live Updates
YAHOO NEWS: Coronavirus Live Updates
NEW YORK POST: Coronavirus The Latest
If you like what you see, please "Like" and/or Follow us on FACEBOOK
here,
GETTR
here
, and TWITTER
here
.