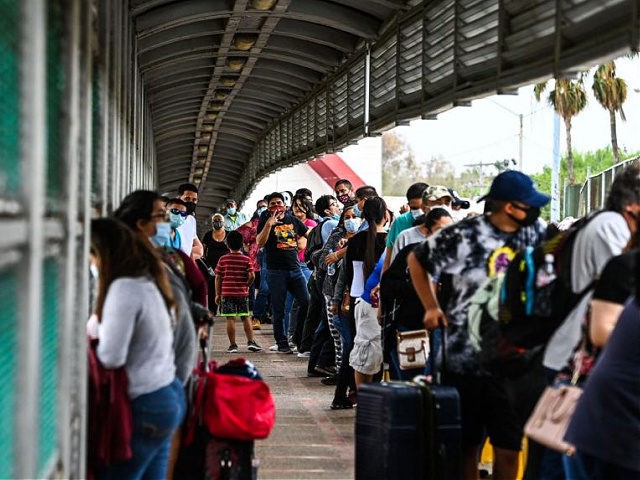 CHANDAN KHANNA/AFP via Getty Images
Pro-migration advocates are telling Democrats and reporters that fewer migrants will be registered at the border each month once the Title 42 anti-disease border rule is removed.
The implausible claims come as President Joe Biden is being tugged in two directions. Democratic legislators and the voters want him to keep the Title 42 border barrier past its scheduled expiration date of May 23 — but his business and progressive allies want him to remove the barrier.
"The administration's decision to roll back Title 42 is wrong and reckless," Rep. Tim Ryan (D-OH) told Politico on April 20. His voice is important because he is the likely Democratic candidate in the Ohio Senate race this year.
Biden's pro-migration border chief, Alejandro Mayorkjas, is using the Title 42 barrier to exclude only about one-half of the economic migrants who arrive at the U.S. southern border. But he busses most of the rejected migrants back to Mexico, instead of flying them home. This lax policy allows the rejected migrants to try again and again to sneak past the border guards.
Mayorkas's repeat crossers inflate the monthly numbers, which reached 221,000 in March 2022, officials say.
Mayorkas's inflated numbers create a PR problem for Biden, say the pro-migration activists who want to admit all the migrants. They argue that Biden and the Democrats would be in less political trouble if they open the border to nearly all the migrants the first time they appear at the border.
"It is deceptive to suggest that the numbers of administration numbers are so high simply because of Title 42 and the so-called double-counting of repeat attempts," countered Robert Law, a pro-enforcement advocate who worked for President Donald Trump's Department of Homeland Security.
"The [monthly] numbers are high because the Biden administration [welcoming] policies are encouraging these numbers," Law told Breitbart News. Law now works with the Center for Immigration Studies.
At least one former Biden official publicly agrees the numbers will go up: "I do think that numbers will increase when Title 42 is taken down," Tyler Moran, a former immigration official in Biden's administration, told Slate.com.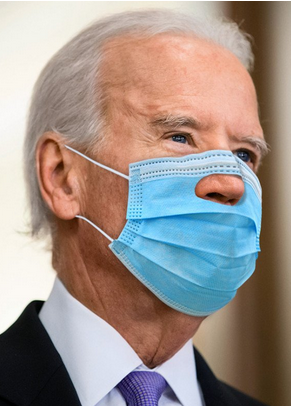 Moreover, Mayorkas's 115-page plan for responding to the end of Title 42 projects a massive spike in migration.
The White House has announced that Title 42 will be lifted on May 23. But a growing number of Democratic legislators, and apparently some White House officials, are looking for ways to extend the barrier because they fear a November rejection by many swing voters.
In reaction, pro-migration administration officials and their allies are making the open-is-less claim.
"Once Title 42 is lifted … if they try again, they will be committing a crime," an official told Fox News, which also reported.
Read the rest from Neil Munro
HERE
If you like what you see, please "Like" and/or Follow us on FACEBOOK
here,
GETTR
here
, and TWITTER
here
.