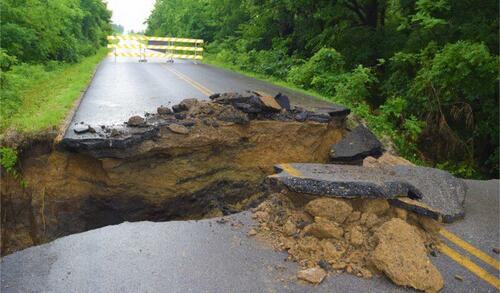 Fauci's United Front Is Collapsing:
Last week, medical journalist Katherine Eban posted at Vanity Fair the results of a long and detailed investigation into the lab-leak theory of the origins of SARS-CoV-2. The subject is moving ever more to the front-and-center of efforts to find out exactly what was going on at the highest levels in early 2020 that resulted in the greatest societal, political, and economic upheaval of our lives.
How precisely did we move so quickly from the "germ games" of October 2019 – when the virus was already circulating in the US – to full-scale global lockdown by March? Why did Anthony Fauci, who in early February was downplaying the seriousness of the virus, flip to the other side (which we know from emails)? It was Fauci, according to many reporters, who tapped Deborah Birx to huddle with Trump and convince him that the only way to battle the virus was to "shut down" the economy – as if anything like that was possible much less effective for controlling a respiratory virus.
For two years now, and despite endless writing and reflection, this change from the top has puzzled me. Lockdowns contradicted not only a century of public-health practice but even WHO guidelines. Even on March 2, 2020, 850 scientists signed a letter to the White House warning against lockdowns, closures, and travel restrictions. Within days, everything changed.
There were hints of extreme measures in the CDC pandemic planning manuals since 2006 but the idea was hardly orthodoxy in the profession. It's also true that there were elite scientists who longed for the chance to try out the new theory of virus suppression. But how did Fauci and Birx, to say nothing of Jared Kushner, become converts of the idea to the point that they were able to convince Trump to betray everything he believed in? --->READ MORE HERE
CDC to 'revamp' department as it faces eroding public trust over COVID:
The Centers for Disease Control and Prevention announced Monday it plans to undergo a month-long "revamp" as it faces a credibility crisis more than two years after the onset of the COVID-19 pandemic, according to a report.
CDC Director Rochelle Walensky told her staff in an email reviewed by the Washington Post that "it is time to step back and strategically position CDC to support the future of public health."
"Over the past year, I have heard from many of you that you would like to see CDC build on its rich history and modernize for the world around us," Walensky wrote. "I am grateful for your efforts to lean into the hard work of transforming CDC for the better. I look forward to our collective efforts to position CDC, and the public health community, for greatest success in the future."
Walensky added that she had hired an outside leader for the review who will look at the CDC's "structure, systems, and processes."
During the pandemic, the agency meant to be a valuable resource for Americans during a time of global crisis was widely mocked and dismissed as it released convoluted and occasionally contradictory guidance. --->READ MORE HERE
Follow links below to relevant/related stories and resources:
WATCH: Angry crowd demands NYC Mayor Eric Adams 'unmask our kids'
Harris slammed for going maskless at DC school — while students covered up
USA TODAY: Coronavirus Updates
WSJ: Coronavirus Live Updates
YAHOO NEWS: Coronavirus Live Updates
NEW YORK POST: Coronavirus The Latest
If you like what you see, please "Like" and/or Follow us on FACEBOOK
here,
GETTR
here
, and TWITTER
here
.