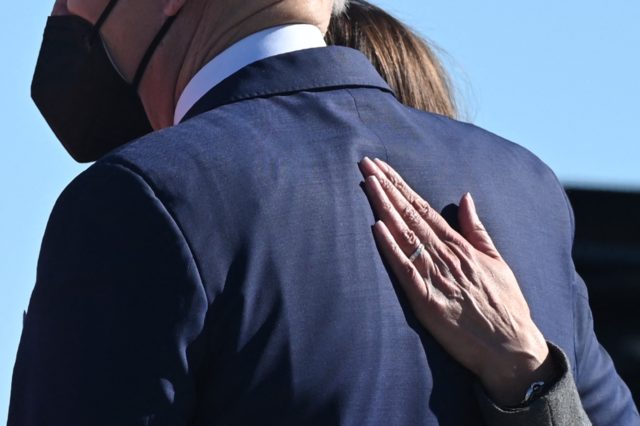 Photo by JIM WATSON/AFP via Getty Images
Bidenflation Crushed Workers in 2021: Three Worst Annual Real Wage Contractions on Record:
Record high job openings and extremely low employment have not stopped workers from losing ground due to inflation running at a 39-year high, data from the Labor Department showed Wednesday.
Real average hourly earnings–meaning, earnings after inflation–were down 2.4 percent, seasonally adjusted, from December 2020 to December 2021. The change in real average hourly earnings combined with no change in the average workweek resulted in a 2.3-percent decrease in real average weekly earnings over this period.
Inflation-adjusted hourly wages for production and nonsupervisory workers fell 1.9 percent from December 2020 to December 2021. Weekly wages fell two percent. --->READ MORE HERE
US Consumer Prices Soar At Fastest In 39 Years, Real Wages Tumble For 9th Straight Month:
Consensus was convinced - with barely any outliers - that this morning's consumer price index would print with an astonishing 7.0% YoY (and notably 7 of the last 9 releases have come in above consensus) and they nailed it with the 7% print at its highest since June 1982 (when ET was launched in the US)...
Source: Bloomberg
That is the 19th straight monthly rise in headline CPI and Core CPI also surged to its highest since Feb 1991 (printing hotter than expected at +5.5% YoY).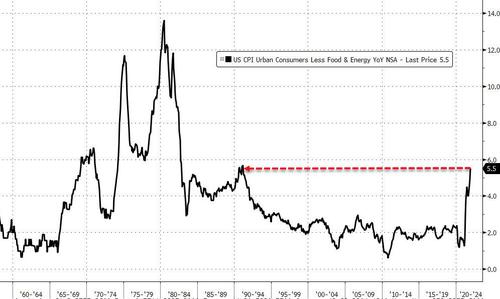 Source: Bloomberg
--->READ MORE HERE
If you like what you see, please "Like" us on Facebook either
here
or
here
. Please follow us on Twitter
here
.