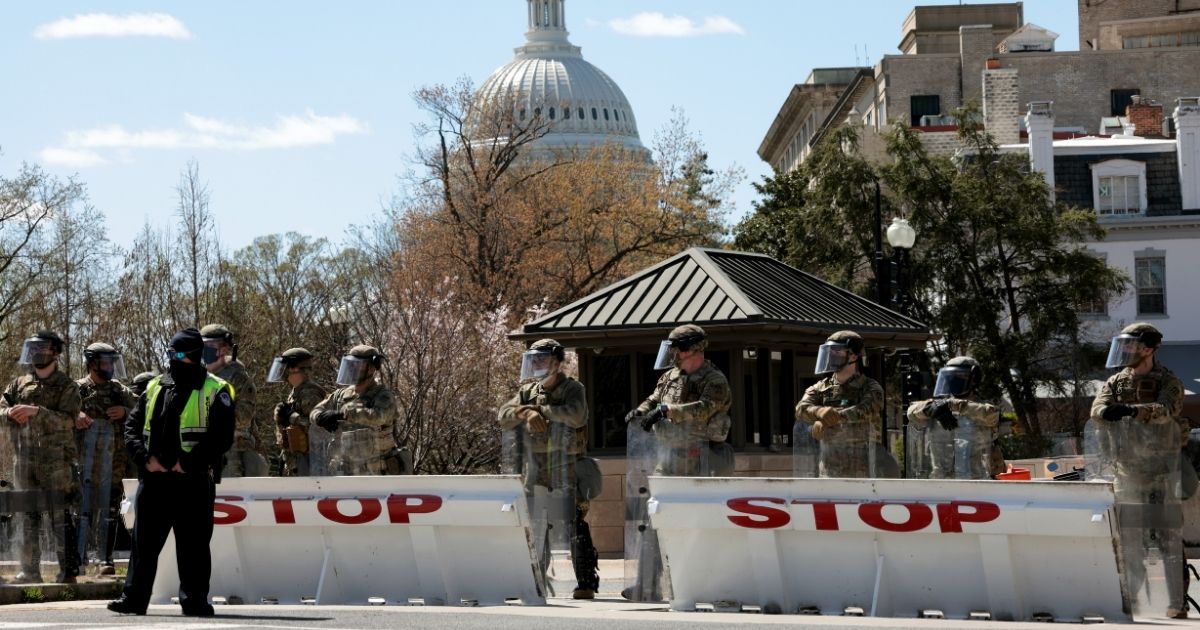 Retired Generals Urge Military to 'War-Game' Against US Citizens:
With the one-year anniversary of the Jan. 6 incursion into the United States Capitol less than a month away, three retired Army generals called on leaders to take preventive measures, including to "war game" a "post-election insurrection or coup" attempts.
"The potential for a total breakdown of the chain of command along partisan lines – from the top of the chain to squad level – is significant should another insurrection occur," former Major Gen. Paul Eaton, former Brigadier Gen. Steven Anderson and former Major Gen. Antonio Tagubathe wrote in The Washington Post on Friday in an opinion column raising the disturbing prospect of the U.S. military training for a confrontation against fellow Americans.
The generals went on to write, "The idea of rogue units organizing among themselves to support the 'rightful' commander in chief cannot be dismissed."
Their comments come in light of the Jan. 6 storming of the Capitol by a mob mostly made up of supporters of then-President Donald Trump seeking to overturn his defeat in the 2020 presidential election by disrupting the joint session of Congress assembled to count electoral votes that would formalize then-President-elect Joe Biden's victory. --->READ MORE HERE
3 retired generals: The military must prepare now for a 2024 insurrection:
As we approach the first anniversary of the deadly insurrection at the U.S. Capitol, we — all of us former senior military officials — are increasingly concerned about the aftermath of the 2024 presidential election and the potential for lethal chaos inside our military, which would put all Americans at severe risk.
In short: We are chilled to our bones at the thought of a coup succeeding next time.
One of our military's strengths is that it draws from our diverse population. It is a collection of individuals, all with different beliefs and backgrounds. But without constant maintenance, the potential for a military breakdown mirroring societal or political breakdown is very real.
The signs of potential turmoil in our armed forces are there. On Jan. 6, a disturbing number of veterans and active-duty members of the military took part in the attack on the Capitol. More than 1 in 10 of those charged in the attacks had a service record. A group of 124 retired military officials, under the name "Flag Officers 4 America," released a letter echoing Donald Trump's false attacks on the legitimacy of our elections. --->READ MORE HERE
If you like what you see, please "Like" us on Facebook either
here
or
here
. Please follow us on Twitter
here
.