US Joins Afghan Refugee Effort With Sponsors Accused of Terror Links:
The State Department joined an initiative to welcome Afghan refugees to the United States that is sponsored by organizations supporting groups with possible ties to Palestinian terrorists, a review by The Daily Caller News Foundation found.
Welcome.US is part of the Office of American Possibilities initiative, a project of Rockefeller Philanthropy Advisors, according to its website. The initiative's main co-chairs include three presidential couples: Barack and Michelle Obama, George W. and Laura Bush, and Bill Clinton and Hillary Clinton.
The initiative also formed a coalition composed of nonprofit leaders and organizations, former government officials, corporate leaders, and public figures. Starbucks, Uber, Facebook, Microsoft, Walmart, and Airbnb are among businesses that also support the effort.
Please join the U.S. Department of State in welcoming our new Afghan neighbors to the United States. Learn how you can help at https://t.co/faTEsbuHUO https://t.co/AHb8LADCA8

— Department of State (@StateDept) September 15, 2021
Welcome.US received funding from grantmaking organizations such as George Soros' Open Society Foundations and the Rockefeller Brothers Fund, both of which have made contributions to groups with alleged terror ties, according to Israeli watchdog NGO Monitor.
"This is a moment in which committed philanthropic organizations are rightfully putting the vast majority of funding toward work happening on the front lines," Welcome.US' website states of its sponsors. "This group of funders chose to also enable the launch of Welcome.US so that, together, we can amplify those efforts and mobilize the American people to support them."
Secretary of State Antony Blinken has promoted the initiative, emphasizing the U.S. government's role in supporting the group. The State Department has also advertised the initiative on various official taxpayer-funded platforms.
"The goal of the State Department's partnership with Welcome.US, an initiative of Rockefeller Philanthropy Advisors, is to ensure that everyone who wants to lend a hand can find a way to do it and to match the massive desire to help with the very real needs of the families arriving here," Blinken said in a promotional video posted Oct. 4. "Everyone has a role to play."
The State Department declined to comment. Welcome.US did not respond to The Daily Caller News Foundation's request for comment.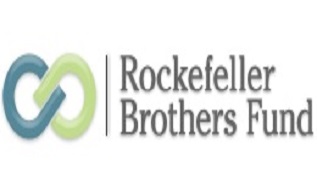 The Rockefeller Brothers Fund, which supports Rockefeller Philanthropy Advisors to the tune of millions of dollars, is a philanthropic group seeking to advance social change, according to its website.
The Rockefeller Brothers Fund contributes hundreds of thousands of dollars in ongoing grants to Defense for Children International-Palestine and Middle East Children's Alliance. Both of these organizations have been accused by NGO Monitor of having ties to the Popular Front for the Liberation of Palestine, which has been a U.S.-designated foreign terrorist organization since 1997, or its alleged affiliates.
Open Society Foundations funded Al-Haq and Al-Mezan Center for Human Rights, which allegedly also have ties to the Popular Front for the Liberation of Palestine. The Israeli government has referred to Al-Haq's general director as a "former senior member of the [Popular Front for the Liberation of Palestine]."
Read the rest from Jennie Taer
HERE
If you like what you see, please "Like" us on Facebook either
here
or
here
. Please follow us on Twitter
here
.