Netanyahu Sends Israel a Serious Warning About the Biden Administration:
Former Israeli Prime Minister Benjamin Netanyahu slammed Israel's current government Monday for allegedly agreeing to a "no surprises" policy whereby Israel will keep the Biden administration informed of any actions it undertakes against Iran.
"The information that is sent to America could be leaked to major media outlets and in this way our operations will be thwarted," Netanyahu, who is now the opposition leader in the Knesset — the Israeli single-chamber equivalent of Congress — said when the legislature was in session.
"That is why for the last decade I have refused the requests of American presidents to always inform them of our actions."
Netanyahu's remarks were reported by The Times of Israel and on Twitter by Tel-Aviv-based Axios contributor Barak Ravid.
BREAKING: Netanyahu says the Biden administration could leak information about planned Israeli operations against Iran to the international media in order to prevent it and therefore Israel shouldn't agree to a "no surprises" policy regarding Iran with the U.S.

— Barak Ravid (@BarakRavid) August 2, 2021
Media in Israel is regulated by the Israeli Military Censor, an Israeli Defense Forces Directorate of Military Intelligence division responsible for controlling the publication of military-related information in the country.
The Censor ensures that information sensitive to Israel's security interests doesn't come out through reporting from Israeli outlets.
However, the United States lacks such a censor during times of peace. --->READ MORE HERE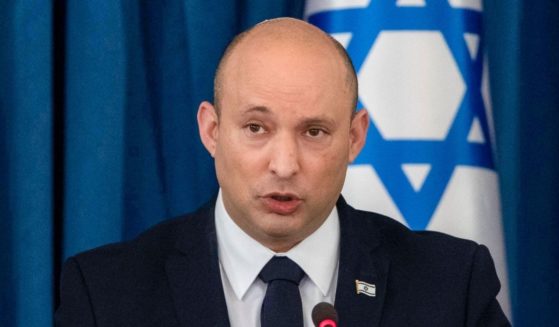 Coalition Forms as USA, Israel, UK Announce Certainty of Iran's Role in Fatal Ship Attack, All Vow a Joint Response Is Coming:
With Iran now suspected of sowing death on the high seas, Israel, Britain and the United States say they are going to do something about it.
For months, Israel and Iran have been engaged in a quiet war on each other's shipping. An Iranian oil tanker would be damaged, and Israel would get the blame. A merchant ship linked to Israel would be attacked, and Iran would get the blame. Denials would follow accusations with ritual precision.
But Iran took a deadly step to up the ante. Several attacks linked to Iran have involved the use of drones.
On Friday, the oil tanker Mercer Street — operated by a firm owned by an Israeli businessman — was hit while sailing in the Indian Ocean, according to The Times of Israel.
The attack became the first to result in fatalities, with two crew members killed — one British and one Romanian. The Romanian was the ship's captain. --->READ MORE HERE
If you like what you see, please "Like" us on Facebook either
here
or
here
. Please follow us on Twitter
here
.