MIT Study: Vaccine Hesitancy Is 'Highly Informed, Scientifically Literate,' and 'Sophisticated':
Vaccine hesitancy is a big problem, according to the Biden administration. Less than half the public is fully vaccinated while about 56 percent have received at least one jab.
The goal of fully vaccinating the American public appears to have stalled. This should not surprise us. When the vaccines were first approved for emergency use back in December 2020, 40 percent of Americans expressed skepticism about the vaccine.
Trying to shame the holdouts has failed spectacularly. Insulting and degrading them as "morons" or "ignorant" has resulted in a vicious pushback and a hardening of positions on getting vaccinated.
The administration's plan of sending people door to door to vaccinate them only feeds anti-vaccine skepticism. Trust in authority is at an all-time low, which makes a government-sponsored vaccine program suspect. --->READ MORE HERE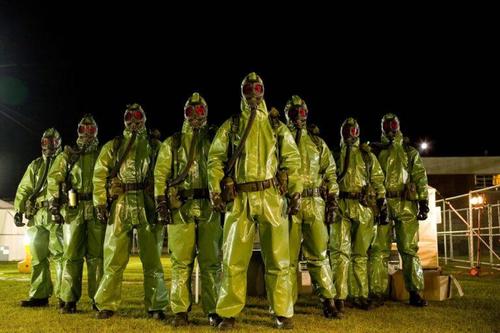 Biden's Vaccine "Strike Force" Plan Stinks Of Desperation:
If there is one rule liberty minded people need to remember, it is that the establishment does not like losing control of the narrative. And when they do, noticeably weird things start to happen. For example, it is becoming painfully obvious that the narrative on the experimental mRNA "vaccines" has slipped right through the fingers of the Biden Administration, and as a consequence they are now in a scramble to get millions of vaccines injected into as many skeptical arms as possible before the public organizes for a full push-back against the agenda. It seems to me that they are in a bit of a panic.
The issue became more evident since January when various government entities and the media began to openly complain about the number of vaccine doses that were being thrown in the garbage because of expiration. Why were the vaccines expiring before use? The media spin suggests that it was due to "government mismanagement", while officials at the state level have admitted that it has been due to a significant drop in demand.
In the meantime, Biden has shipped over 500 million covid vaccine doses overseas in June while at the same time claiming that the US was on track to meet his 70% vaccination goal by July 4th. Needless to say this never happened. The Biden admin now claims that the US population is now 67% vaccinated, and if this was actually true then it would be very close to meeting Anthony Fauci's original guidelines for herd immunity. So why all the frantic hype about unvaccinated people? --->READ MORE HERE
Follow links below to related stories and resources:
Five Times More Children Committed Suicide Than Died Of COVID-19 During Lockdown: UK Study
Los Angeles County sheriff won't enforce mask mandate 'not backed by science'
USA TODAY: Coronavirus Updates
WSJ: Coronavirus Live Updates
YAHOO NEWS: Coronavirus Live Updates
NEW YORK POST: Coronavirus The Latest
If you like what you see, please "Like" us on Facebook either
here
or
here
. Please follow us on Twitter
here
.