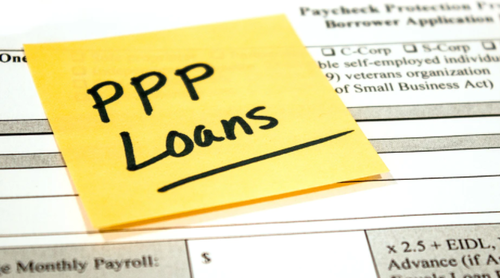 The Paycheck Protection Program Is Officially Out Of Money:
The Paycheck Protection Program has officially "run out of money", hopefully putting an end to what was likely one of the most abused and poorly watched over government cash troughs ever created.
The program has run out of money before its planned May 31 end date, the Small Business Administration said, according to CNBC.
The program will only accept new applications from community financial institutions, which "which typically serve minority borrowers", the report said. The SBA will fund outstanding approved applications (like Ross Gerber's?) but won't accept new applicants.
The announcement comes weeks after the PPP was extended through the end of May. It's almost as if when you're handing out free money, there's going to be lots of demand. --->READ MORE HERE
Biden says people able to work must take jobs or lose unemployment:
As business owners from coast to coast say they can't find enough workers willing to come back to work, President Biden on Monday said he wants to make sure people offered a job either take it or lose the generous COVID-19 unemployment benefits.
"The law is clear: if you're receiving unemployment benefits and you're offered a suitable job, you can't refuse that job and just keep getting the unemployment benefits," Biden said at the White House.
"No one should be allowed to game the system and we will insist that the law is followed."
Biden didn't say how exactly current rules could be more strictly enforced. States administer unemployment benefits and many are bedeviled by notoriously outdated and inefficient computer systems. --->READ MORE HERE
Follow links below to related stories and resources:
Can I be let go from my job if I don't feel safe going back to the office?
EU signs deal with Pfizer for up to 1.8 billion COVID vaccine doses
USA TODAY: Coronavirus Updates
WSJ: Coronavirus Live Updates
YAHOO NEWS: Coronavirus Live Updates
NEW YORK POST: Coronavirus The Latest
If you like what you see, please "Like" us on Facebook either
here
or
here
. Please follow us on Twitter
here
.