Government must stop paying Americans to not work:
The enhanced unemployment benefit is keeping people from returning to work, and many states are ending it
Americans need to get back to work. More than just helping kickstart the economy, employment is a key part of happiness. Literally.
Part of a previous World Happiness Report outlines the negative effects of being unemployed: "The employed evaluate the quality of their lives much more highly on average as compared to the unemployed. Individuals who are unemployed also report around 30 percent more negative emotional experiences in their day-to-day lives." In other words, being unemployed has a negative impact on your happiness.
In the Book of Ecclesiastes, wise King Solomon wrote, "A person can do nothing better than to eat and drink and find satisfaction in their own toil." Part of meaning in life comes from finding satisfaction in our work.
Unfortunately, the government is paying people not to work. The enhanced unemployment benefit allows some people to make more money being unemployed than they would be if they went back to work. It's like they're paying people not to be happy.
A number of conservative governors are planning to end supplemental unemployment benefits. In many cases, unemployed people were making more money than they were during their previous employment. --->READ MORE HERE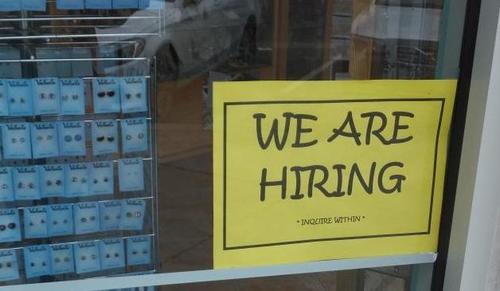 22 States Now Dropping $300 Weekly Unemployment Boost Amid Mounting Job Shortage:
Republican governors in nearly half of US states have all announced plans to scrap beefed-up federal unemployment benefits they say have disincentivized workers to reenter the workforce.
The shift away from the $300-per-week handout started earlier this month with Montana and South Carolina ending the boost. This week, Indiana, Oklahoma and Texas joined the fray to bring the total number of states to 22.
According to the Epoch Times, "Alabama, Alaska, Arizona, Arkansas, Georgia, Idaho, Indiana, Iowa, New Hampshire, Mississippi, Missouri, Montana, North Dakota, Ohio, Oklahoma, South Carolina, South Dakota, Tennessee, Texas, Utah, West Virginia, and Wyoming—all plan to end the $300 boost, along with other federal unemployment benefit programs, at some point this summer."
On Monday, Texas Gov. Greg Abbott told the Biden administration that his state is "booming" and that employers are hiring in communities throughout the state.
"In fact, the amount of job openings in Texas is far greater than the number of Texans looking for employment, making these unemployment benefits no longer necessary," he wrote. --->READ MORE HERE
Follow links below to related stories:
Rewarding Americans to not work
Understaffed Retailers Are Competing against Unemployment Checks — and They're Losing
To Get America Back to Work, Congress Needs Courage
If you like what you see, please "Like" us on Facebook either
here
or
here
. Please follow us on Twitter
here
.