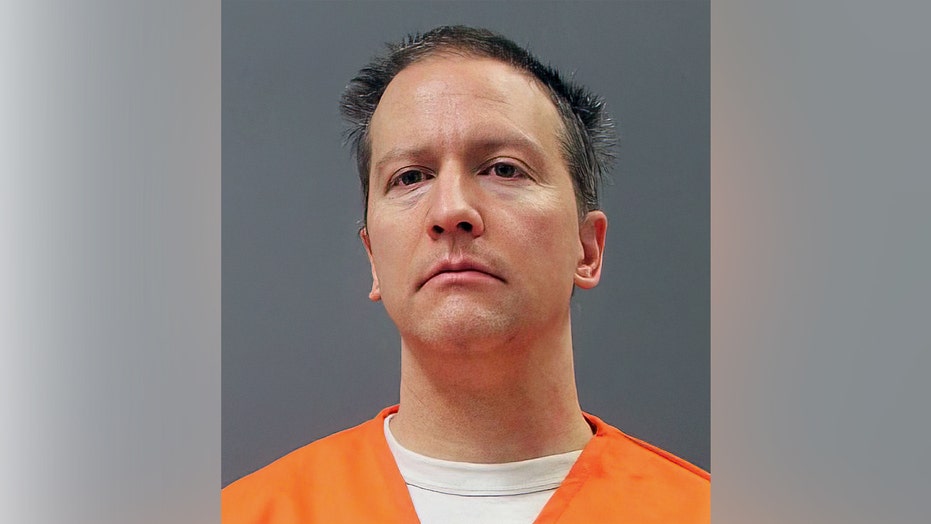 Derek Chauvin files for new trial in death of George Floyd:
Defense attorney Eric Nelson argued that Derek Chauvin's constitutional right to a fair trial was violated
Ex-Minneapolis police officer Derek Chauvin has filed a motion seeking a new trial in the death of George Floyd, arguing that his constitutional right to a fair trial was violated multiple times throughout the proceedings.
Defense attorney Eric Nelson took issue with the judge's refusal to grant a change of venue and the decision to not sequester jurors during the trial, among other things in a 10-point post-verdict filing.
"The cumulative effect of the multiple errors in these proceedings deprived Mr. Chauvin of a fair trial, in violation of his constitutional rights," the filing reads.
Nelson argued that it was unconstitutional when the court declined to compel testimony from Morries Hall, a suspected drug dealer and friend of Floyd's who was with him at the time of the May 25, 2020 incident that led to his death.
"The Court abused its discretion and violated Mr. Chauvin's rights under the Confrontation Clause when it failed to order Morries Hall to testify, or in the alternative, to admit into evidence Mr. Hall's statements to law enforcement regarding his interactions with George Floyd and presence at the May 25, 2020 incident." --->READ MORE HERE
Floyd Trial Juror Caught in BLM "Get Your Knee Off Our Necks" T-Shirt:
The jurors were specifically asked if they had participated in George Floyd protests.
In Chauvin's case, the jury selection process began months before the potential jurors started answering questions in court; the jury pool received an extensive 16-page questionnaire in the mail in December.

Potential jurors were asked if they had seen the video of Floyd's death and, if so, how many times. They were quizzed on their media consumption and asked whether they marched in protests after Floyd died, and, if so, whether they carried signs.


...and...
One woman said during jury selection that she had marched and carried a sign. A short time later, Chauvin's defense struck her from the jury.
Except it turns out at least one juror was walking around with a BLM "Get Your Knee Off Our Necks" T-Shirt at a rally. --->READ MORE HERE
Follow links below to related stories:
Derek Chauvin's legal team requests new trial, alleging jury misconduct
Chauvin juror who attended pre-trial rally may jeopardize guilty verdict
"We Had To Do Some Explaining To Some People" - First Chauvin Trial Juror Speaks Out After Guilty Verdict
Stop Lying About the Derek Chauvin Trial
Keith Ellison: 'We don't have any evidence' racism played factor in George Floyd's murder
Juror's 'BLM' T-shirt sparks concerns about Derek Chauvin trial: report
Chauvin Defense Witnesses Face Post-Trial Intimidation Campaign
If you like what you see, please "Like" us on Facebook either
here
or
here
. Please follow us on Twitter
here
.