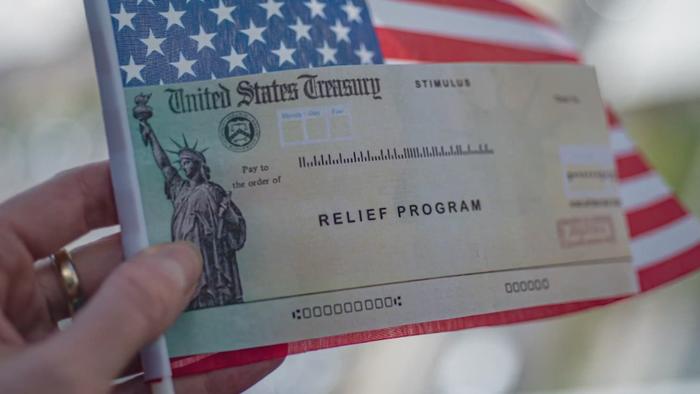 Biden's Stimulus Checks "Wreck Labor Pool" As People Get Paid To Stay Home:
There are new concerns that President Biden's $1.9 trillion coronavirus stimulus package is already harming the labor market recovery.
While job openings and postings are increasing, there is an issue with the number of applications as labor participation currently stands at 61.4%, with an unemployment rate of 6.2%. People are not applying for jobs as they should be as they collect stimulus checks and enjoy a work-free lifestyle, all on the backs of taxpayers.
There are many jobs available in manufacturing, trade and transportation, logistics, and the professional sector. But employers have difficulty sourcing workers.
The latest comments from the Federal Reserve Bank of Kansas City provide a chilling insight this month into the labor shortage developing at manufacturing firms across Denver, Oklahoma City, and Omaha:
"Stimulus and increased unemployment money are wrecking the labor pool. Lower-level employees are quitting to make just as much not working."
So, lower-level employees are making more money collecting stimulus checks and other handouts under the Biden administration. This was very similar when former President Trump dished out helicopter money during the early days of the pandemic. --->READ MORE HERE
Help Wanted: In pandemic, worry about finding summer workers:
The owner of seafood restaurants on Cape Cod has eliminated lunch service and delayed the opening of some locations because his summertime influx of foreign workers hasn't arrived yet.
More than a thousand miles away, a Jamaican couple is fretting about whether the rest of their extended family can join them for the seasonal migration to the popular beach destination south of Boston that's been a crucial lifeline for them for decades.
As vaccinated Americans start to get comfortable traveling again, popular summer destinations are anticipating a busy season. But hotel, restaurant and retail store owners warn that staffing shortages exacerbated by the coronavirus pandemic could force them to limit occupancy, curtail hours and services or shut down facilities entirely just as they're starting to bounce back from a grim year.
The problem, they say, is twofold: The annual influx of seasonal foreign workers has stalled in places because of the pandemic. Businesses have also struggled to attract US workers, even as many have redoubled their efforts to hire locally amid high unemployment. --->READ MORE HERE
Follow links below to related stories and resources:
Ex-FDA boss: US should 'lean more aggressively forward' to lift COVID restrictions
Pfizer's COVID-19 pill could be ready later this year: report
USA TODAY: Coronavirus Updates
WSJ: Coronavirus Live Updates
YAHOO NEWS: Coronavirus Live Updates
NEW YORK POST: Coronavirus The Latest
If you like what you see, please "Like" us on Facebook either
here
or
here
. Please follow us on Twitter
here
.