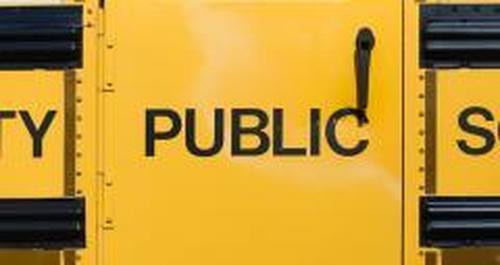 Public Schools Refuse to Open. Give the Taxpayers Their Money Back:
In many school districts across the nation, public school teachers still don't want to go back to work. Private-sector workers have long been hard at work in kitchens, at construction sites, and in hardware and grocery stores. Meanwhile, from Seattle, to Los Angeles, and to Berkeley, California, Teachers' Union representatives insist they simply can't be expected to perform the on-site work in the expensive facilities that the taxpayers have long been paying for.
This week, for example, some schoolteachers in Colorado's Jefferson County turned out to protest the district's plan to return to limited in-person learning later this month. These protestors still insist it's unsafe, even though the very institutions these people have long parroted in favor of endless lockdowns—the CDC and the World Health Organization, for instance—say reopening schools should be a "top priority." Moreover, the National Academies of Science, Engineering and Medicine have concluded "The lower risk of transmission of the virus by younger children and reported milder or moderate illness in this age group suggest the appropriateness of in-person instruction for primary and elementary grades."
But that's not good enough for public school teachers. So, in many cases, parents who actually want or need to send their students to an in-person school must go to the private sector instead. The government schools in these places can't be bothered, but the private schools are racing to serve the public.
The most absurd aspect of all this is that even when public schools effectively tell parents and students to "get lost," taxpayers still have to pony up the cash to pay for the public schools. If any private sector industry tried to function this way, it would be denounced in no uncertain terms. But it doesn't happen this way because in the private sector—unlike the public schools—business owners and employees don't get paid if they refuse to work. In other words, the customers can take their money and leave. --->READ MORE HERE
Take away de Blasio's emergency COVID powers, too — and reduce his ability to sell out public interest:
Hand it to city Comptroller Scott Stringer for catching out Mayor de Blasio in a bit of rank hypocrisy, by demanding he live up to his own stated principles on the need to end pandemic-emergency powers.
De Blasio this month joined the chorus calling for the end of Gov. Cuomo's special COVID executive power. (And indeed the Legislature on Friday moved to cut it back.)
But when Stringer this week called for the mayor to yield up his own extraordinary pandemic powers, de Blasio declined. A mayoral spokesman said Stringer, a candidate to succeed de Blasio, was letting "mayoral ambitions" interfere with pandemic response.
Interfere how?
Ambitious Stringer may be, but he's simply looking to do his day job here: The City Charter gives the comptroller the power to review most proposed city contracts, approving and registering them as appropriate. But de Blasio one year ago seized emergency authority to skip that step so he could rapidly buy protective gear, set up a contact-tracing system and so on. --->READ MORE HERE
Follow links below to related stories and resources:
Hutchinson to Biden: Ending Gov't Mask Mandates 'Not Caveman Thinking, That's Common Sense'
Scream your heart out inside this COVID-19 test booth
USA TODAY: Coronavirus Updates
WSJ: Coronavirus Live Updates
YAHOO NEWS: Coronavirus Live Updates
NEW YORK POST: Coronavirus The Latest
If you like what you see, please "Like" us on Facebook either
here
or
here
. Please follow us on Twitter
here
.