Biden reinvents history, lies in first prime-time address:
"A year ago, we were hit with a virus that was met with silence and spread unchecked. Denials for days, weeks, then months, that led to more deaths," President Biden said in his first address to the nation Thursday night.
Outright lies.
On Jan. 6, 2020, the Centers for Disease Control and Prevention (CDC), under the guidance of then-President Trump, issued a travel notice for Wuhan, China, due to the spreading coronavirus. On Jan. 20, the day the Chinese finally admitted the virus could be transmitted through the air, the U.S. announced they were already working on developing a vaccination.
On Jan. 29, Mr. Trump formed a coronavirus task force at the White House and two days later declared a public health emergency and restricted travel to and from China.
Perhaps Mr. Biden wasn't paying attention at the time – Democrats after all were obsessed with impeaching Mr. Trump.
When the coronavirus did catch the Democrats' attention — after Mr. Trump's acquittal — they went on the attack, with Mr. Biden himself calling the president's actions of banning travel to and from China xenophobic. --->READ MORE HERE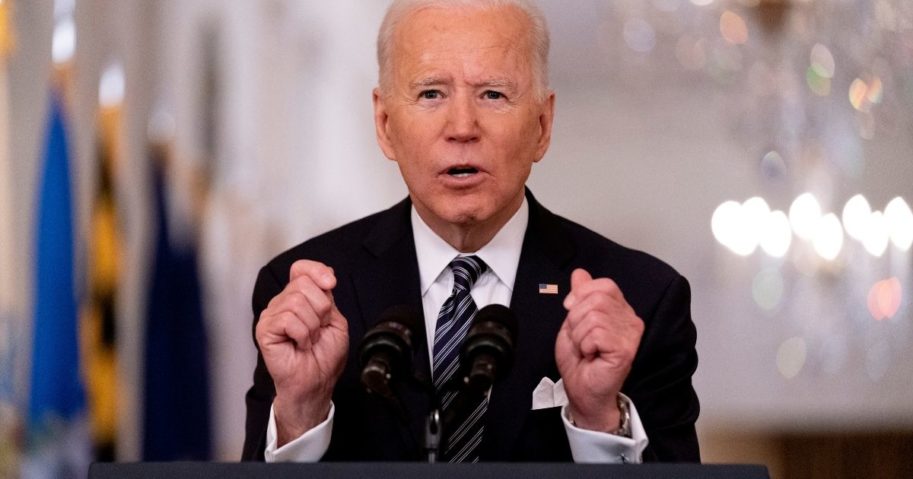 Fact Check Nails Biden After First Speech to Nation Filled with Lies:
Even the mainstream media is nailing the president for stretching the truth in his first prime-time address to the nation.
The New York Times fact-checked President Joe Biden's speech Thursday night on the one-year anniversary of the coronavirus pandemic, and things don't look good.
Although it didn't call Biden out for lies explicitly, every statement it recorded was marked as either "exaggerated" or "misleading."
The first "exaggeration" was marked in Biden's opening, where he said that when the coronavirus pandemic first struck, Americans were "met with silence and spread unchecked, denials for days, weeks, then months."
In more choice terms, this is patently false. Then-President Donald Trump wasn't silent at all regarding COVID-19 in the first months. --->READ MORE HERE
Follow links below to related stories:
Dick Morris: Biden's Speech Was Like the Rooster Taking Credit for the Dawn
Tucker Carlson Nails Biden Seconds After Speech: 'How Dare You?'
Biden: Obey Dr. Fauci Or You'll Be Locked Down Past July 4
Joe Biden Is Still Lying About COVID-19 Vaccine Distribution. Here Are the Facts
If you like what you see, please "Like" us on Facebook either
here
or
here
. Please follow us on Twitter
here
.