National Guard could be stationed in DC until at least the fall: report:
What is the point of this?
Department of Defense officials are considering keeping National Guard troops in Washington, D.C. through the fall, according to internal communication obtained by WTTG-TV.
There are currently approximately 6,000 National Guard troops patrolling Washington, D.C., following the Capitol riot on Jan 6. At one point, there were an estimated 26,000 National Guard members in D.C. to provide security for President Joe Biden's inauguration on Jan. 20.
An internal communication between the Department of Defense and the National Guard reportedly discusses keeping troops in the nation's capital until the fall.
Robert G. Salesses, who is the Assistant Secretary of Defense for Homeland Defense and Global Security, allegedly discussed an extension of the National Guard in D.C. --->READ MORE HERE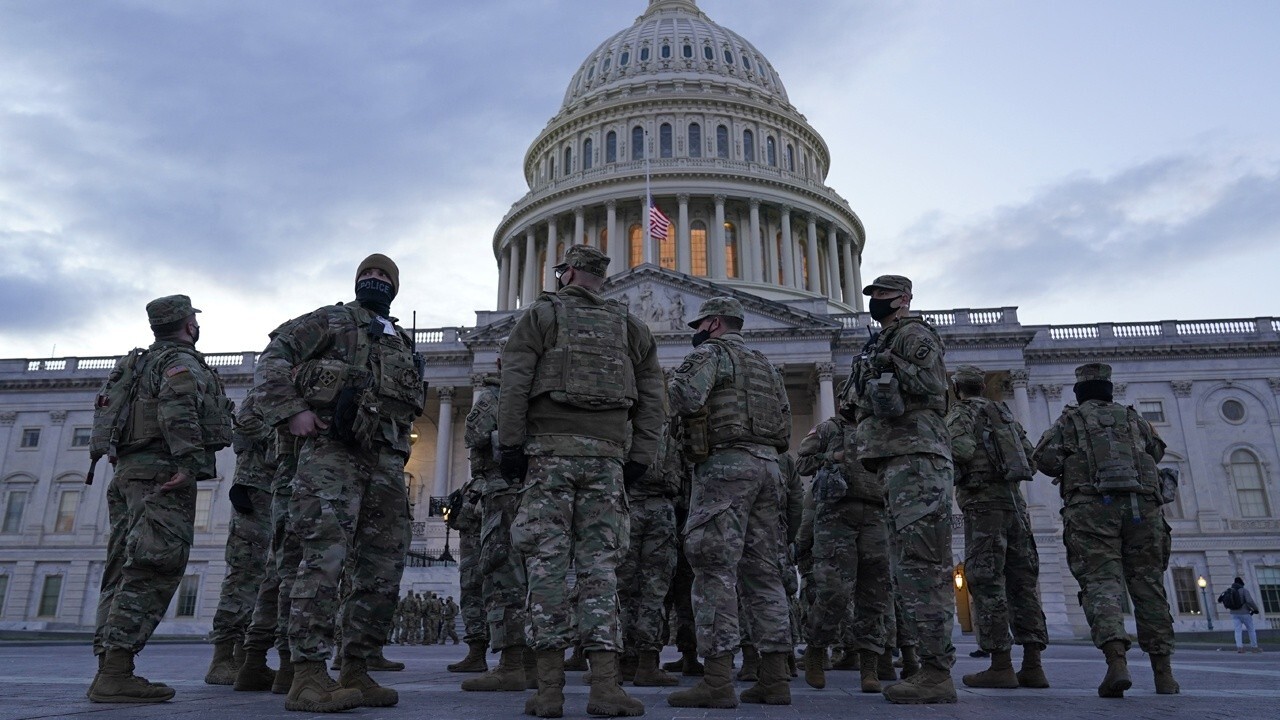 Price tag surges to keep National Guard in DC, now estimated at $483 million through March 15
The government is estimated to rack up $483 million in costs for keeping the National Guard in Washington, D.C., through March 15, the Pentagon said on Monday.
That figure included $284 million in personnel costs and $199 million for operations, which entails lodging, meals, transportation, sustainment, and airlift costs.
The updated estimate came after a senior defense official told Fox News that it would cost about $438 million to keep troops there from Jan. 6, when the nation saw violent riots at the Capitol, until mid-March.
Between 5,000 to 7,000 troops are staying in D.C. until mid-March, a significant reduction from the 26,000 that were deployed to help secure the inauguration. --->READ MORE HERE
Follow links below to related stories:
Ted Lieu Drops Bomb About Why National Guard Is Still in DC
National Guard could stay in DC until the Fall, source reveals to FOX 5
If you like what you see, please "Like" us on Facebook either
here
or
here
. Please follow us on Twitter
here
.