After years of legal battles, President Biden pulled the plug on the Keystone XL oil transport pipeline on his first day in office. His reasoning? Combating climate change and putting America back into the Paris Accord.
But President Biden's killing of the pipeline will not save the environment. Here's what it will do: Hurt the environment and Americans alike in ways a pipeline never would have.
The Keystone XL pipeline would have carried Canadian oil from Alberta to Nebraska, where it would join other pipelines to transport the oil to refineries along the Gulf coast. And contrary to popular conception, transporting oil via the Keystone XL pipeline would have been environmentally preferable to its alternative: rail. Based on the frequency and volume of oil spills during transport, the International Association of Energy Economics found that transporting oil by rail is more environmentally risky than by pipeline.
And it's not just fewer oil spills that make pipelines safer. Shipping oil through pipelines actually reduces the amount of carbon dioxide emissions associated with oil transport compared to rail by over 60%, according to University of Alberta research. After all, trains need their own fuel to run. Indeed, even the Obama administration found that, if approved, the Keystone XL pipeline would not lead to an increase in CO2 emissions. Moreover, to sweeten the deal, TC Energy — the company that would operate the Keystone XL pipeline — pledged to operate the pipeline entirely by green energy by 2030. --->READ MORE HERE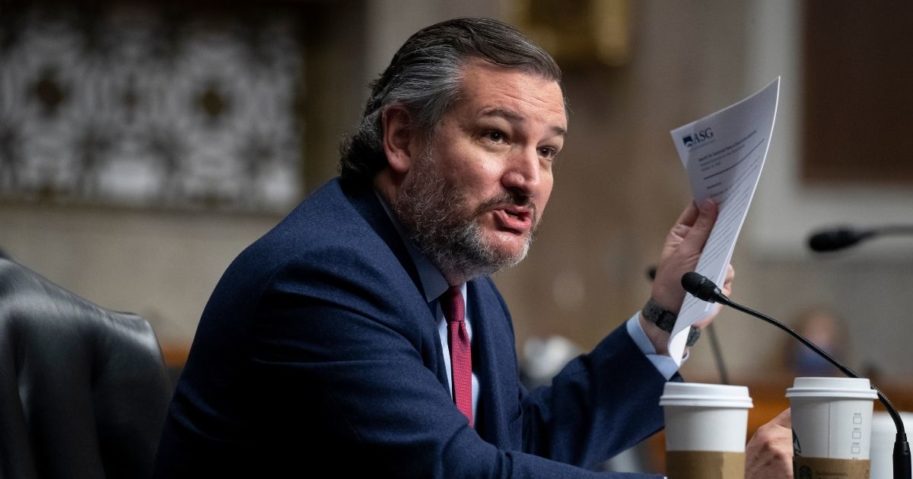 Ted Cruz Fact-Checks the Fact-Checkers on Keystone XL Job Claims:
The end of the Trump administration meant a few jobs were going to be eliminated.
We know, for instance, there were plenty of jobs lost when the Keystone XL pipeline was canceled by President Biden, purportedly for environmental impact reasons. Another area where I see an impact coming: The Washington Post's Fact Checker, which went hyperactive in the era of Donald Trump.
The District of Columbia's newspaper of record set up a whole database to fact-check President Donald Trump to death, coming up with 30,573 claims the 45th president made they found were either misleading or false.
"Never would have believed this number was possible when we started four years ago," chief Post fact-checker Glenn Kessler said in an Inauguration Day tweet. --->READ MORE HERE
Follow links below to related stories:

House GOP lawmakers blast Joe Biden's oil and gas executive actions

McConnell condemns Biden's unilateral actions costing American jobs

Canceling The Keystone Pipeline And Reducing U.S. Arms Are Biden's First Two Major Gifts To Russia



If you like what you see, please "Like" us on Facebook either

here

or

here

. Please follow us on Twitter

here

.