As riots and looting consumed Philadelphia this week after a fatal police shooting, a radical left-wing group, the "Philly Socialists," began monitoring police scanners and relaying information to help protesters evade arrest. At one point, the Philly Socialists tweeted out a clue as to their street allegiances: "Do humanity a favor and learn what antifa stands for."
The scene in Philadelphia was similar to scores of violent protests around the country since May, which have often featured a common and shadowy element – black-masked men and women who seemed as intent on breaking windows and confronting the police as chanting social justice slogans.
The one thing most people can agree on is these people have a name – "antifa," short for anti-fascists. But larger questions – who are they? where did they come from? what do they want? – have been lost in the battle of partisan politics.
President Trump has denounced antifa as an organized terror group, like the Ku Klux Klan. At the first presidential debate, Joe Biden disagreed, paraphrasing Trump's own FBI director, Christopher Wray, as saying that "unlike white supremacists, antifa is an idea, not an organization, not a militia."
While Wray did testify to that effect before a House panel in September, he also said antifa was a real threat and that the FBI had undertaken "any number of properly predicated investigations into what we would describe as violent anarchist extremists." A U.S. attorney with the Justice Department told Congress in August the FBI had opened more than 300 domestic terrorism investigations related to the ongoing riots.
Antifa is, in fact, hard to pin down. It has no known leaders, no address, not even a Twitter account. A number of specific groups involved in street violence embrace the antifa label. Those groups, in turn, are highly secretive and loosely organized. Stanislav Vysotsky, a former antifa activist and author of "American Antifa: The Tactics, Culture, and Practice of Militant Antifascism" (2020), concedes that "for most people antifa is a mystery wrapped in an enigma wearing a black mask."
This elusiveness, which appears to be by design, makes it difficult to define or even identify members of a movement that nevertheless has had an outsized impact on American society.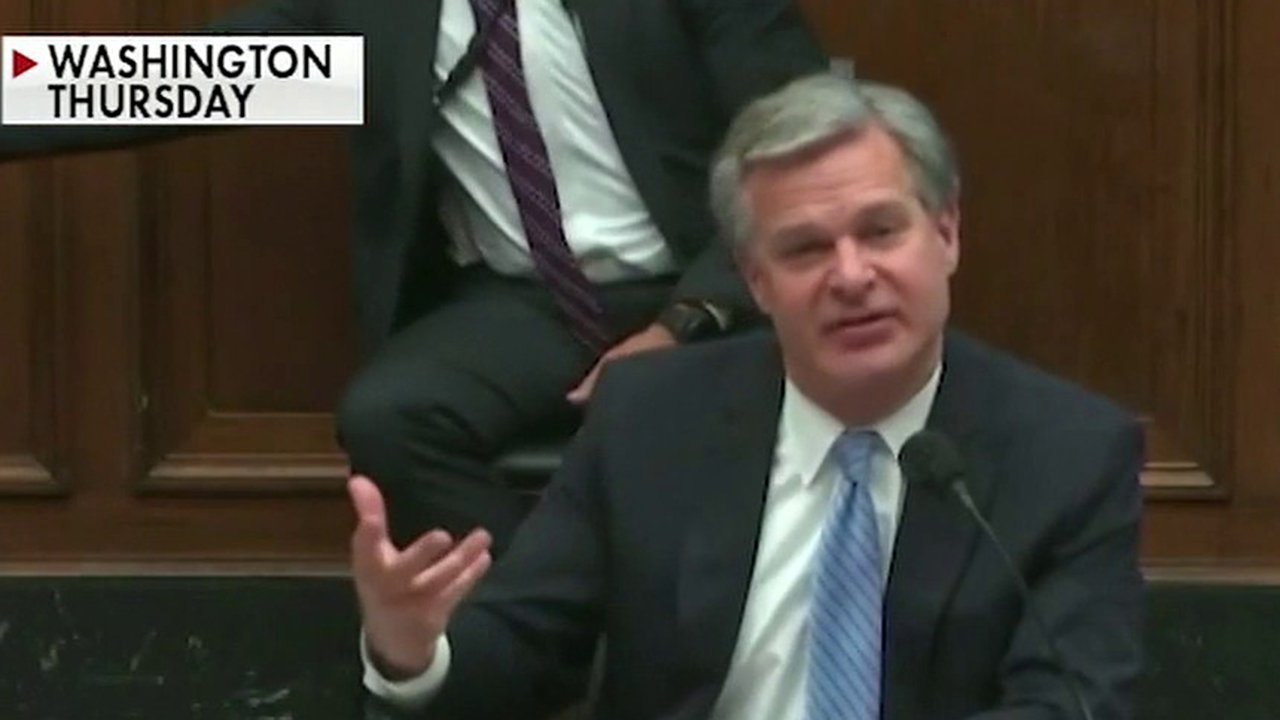 LINK: Not so 'ideological'? Volunteer group
warns of planned Antifa election violence,
regardless of outcome
Yet, the black mask slips. Scholarly research and daily journalism shed light on antifa's ideology and its long history in the United States. Its mixture of left-wing politics and anarchist nihilism can be traced back more than 100 years. Its modern incarnation, centered in the Pacific Northwest, features 1960s radicals, including former members of the Weather Underground, anti-racist skateboard punks who emerged in the 1980s, and younger radicals. Their racial and ethnic makeup is uncertain, but significant numbers are white. Arrest records and other publicly available information suggest many of those identifying as antifa are itinerant or marginally employed.
Read more from Mark Hemingway, RealClearInvestigations
HERE
and follow links below to the latest of Antifa mayhem:
Not so 'ideological'? Volunteer group warns of planned Antifa election violence, regardless of outcome
Antifa Plans Wave of Demonstrations on Streets as U.S. Election Polls Close
Antifa Protester Screams at Police, 'I Hope All of Your Children Get Raped and Killed'
Watch: Antifa Burns U.S. Flag While Shouting 'Death to Your F**king Empire'
Insanity Wrap #74: Armed Trans Muslim Antifa Arrested at Mostly Peaceful Riot
If you like what you see, please "Like" us on Facebook either
here
or
here
. Please follow us on Twitter
here
.