Trump lauds Supreme Court decision on Gov. Cuomo in Thanksgiving message:
President Trump praised the Supreme Court's decision to temporarily block Gov. Andrew Cuomo's order to cap religious gatherings at houses of worship in a Thanksgiving greeting to his millions of followers on social media.
"HAPPY THANKSGIVING!," the president wrote in a post Thursday morning to his 88.8 million followers, quote tweeting a SCOTUSblog post that read, "Just before midnight on the night before Thanksgiving, the Supreme Court blocked New York Gov. Andrew Cuomo from enforcing attendance limits at religious services. The vote is 5-4, with Roberts and the three liberals dissenting."
In the decision, the nation's highest court sided with the Roman Catholic Diocese of Brooklyn and Orthodox Jewish synagogues that sued the governor over the state-imposed caps in areas declared red and orange zones.
The three justices Trump appointed to the court — Amy Coney Barrett, Brett Kavanaugh and Neil Gorsuch — voted in the majority on the decision. --->READ MORE HERE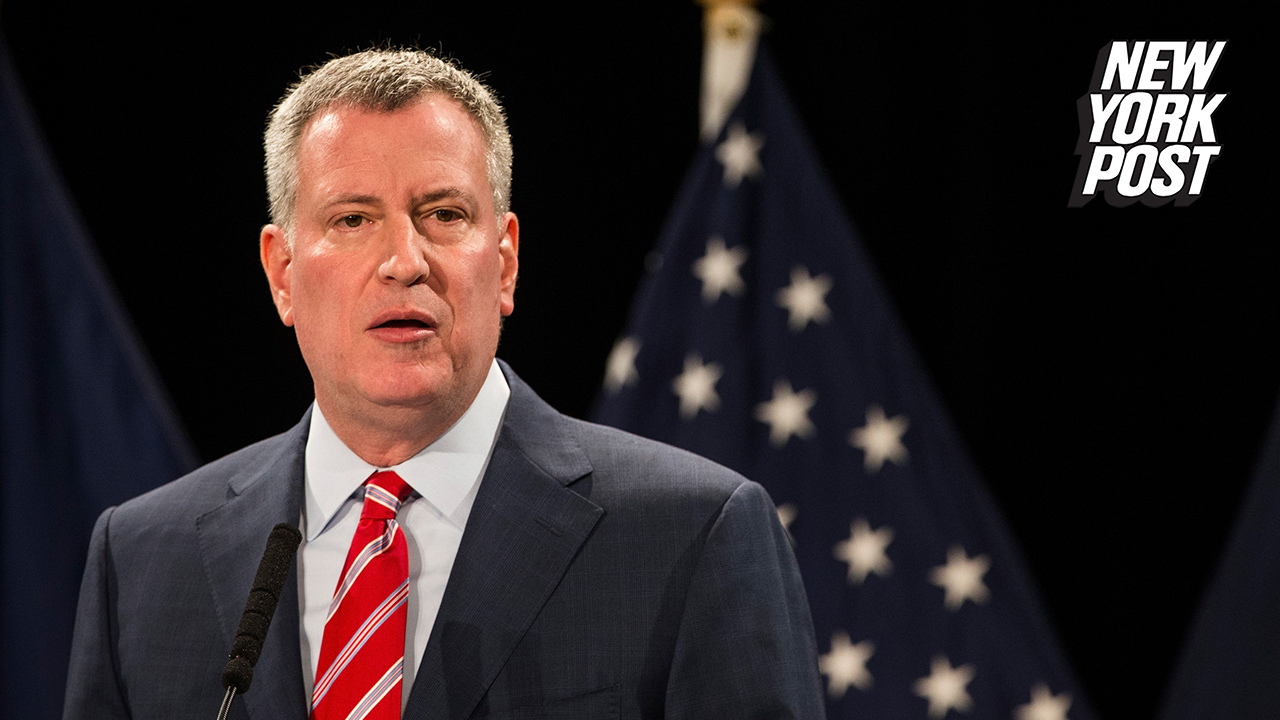 De Blasio says he has no plan to reopen the NYC schools he closed:
Mayor Bill de Blasio on Wednesday made the stunning admission that he closed city public schools due to rising COVID-19 infection rates without having a reopening plan in place — and took sole responsibility for the blunder.
"Honestly, I have to hold myself responsible," de Blasio admitted during a City Hall press briefing when asked by a reporter why a schools reopening plan was not created before he ordered school buildings shuttered indefinitely for in-person learning last week.
"The better situation would have been, clearly, to have that plan all worked through in advance," de Blasio confessed, while offering no solution to the problem.
Parents and city officials alike blasted de Blasio for the boneheaded move, which came despite no such move by the state to shutter or scale-back restaurants or other businesses that have been more closely linked to spread of the virus. --->READ MORE HERE
Follow links below to related stories and resources:
Swiss doctors asking patients over 60 to sign DNRs to free up ICU beds
A 90-Year-Old Woman Killed Herself To Avoid Another COVID-19 Lockdown. She's Not Alone
Vaccine plans are professional and good to go — unless Team Biden screws everything up
USA TODAY: Coronavirus Updates
WSJ: Coronavirus Live Updates
YAHOO NEWS: Coronavirus Live Updates
NEW YORK POST: Coronavirus The Latest
If you like what you see, please "Like" us on Facebook either
here
or
here
. Please follow us on Twitter
here
.