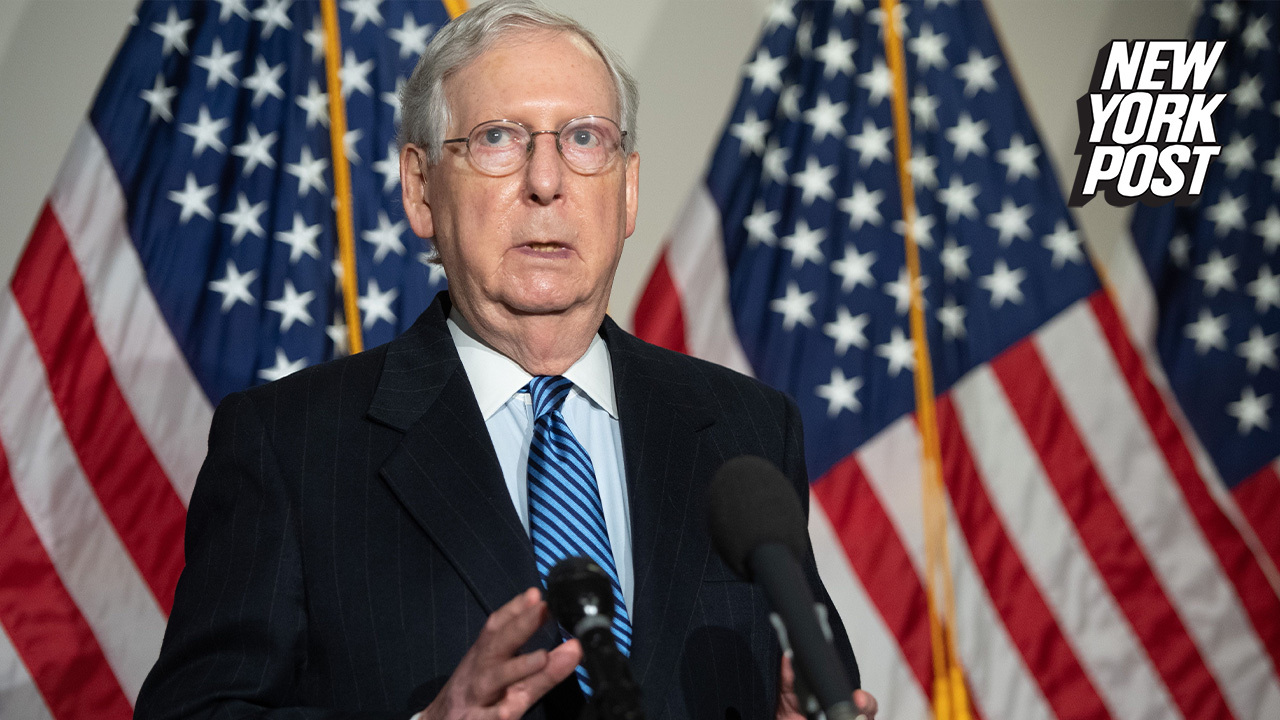 Mitch McConnell says Democrats will kill small businesses over COVID-19 aid gridlock:
Senate Majority Leader Mitch McConnell on Wednesday slammed Democrats for blocking narrow coronavirus relief bills in favor of what he called a "multitrillion-dollar laughingstock" proposal — saying the gridlock could kill small businesses in the final stretch of the COVID-19 pandemic.
McConnell (R-Ky.) said on the Senate floor that a months-long stalemate means businesses may be unable to survive, even with vaccines produced by the companies Moderna and Pfizer nearing approval.
"We might lose the hardest-hit small businesses in the home stretch because Democrats have refused to let us continue helping," he said.
Senate Republicans staged a late October vote on replenishing funds for the Paycheck Protection Program, which gives forgivable loans to businesses for payroll and overhead. McConnell peeled off five Democrats who backed the GOP majority on PPP loans. --->READ MORE HERE
Trump: 'I have reversed the ridiculous' cancellation of annual Arlington Christmas wreath-laying:
The Arlington National Cemetery will now host its annual Wreaths Across America event, reversing a previous decision to cancel the event due to COVID-19 concerns.
President Trump Tuesday afternoon took credit for reversing the initial decision, which he called "ridiculous."
"I have reversed the ridiculous decision to cancel Wreaths Across America at Arlington National Cemetery. It will now go on!" he tweeted.
Army officials earlier said in a statement that the "Secretary of the Army has directed Arlington National Cemetery to safely host."
Every December, hundreds of volunteers lay wreaths on the headstones of fallen veterans and service members at the military cemetery, which is under the jurisdiction of the Army. --->READ MORE HERE
Follow links below to related stories and resources:
HHS's Azar: We hope to vaccinate 20M against COVID-19 in December
A Study Found Mouthwash Killed Coronavirus In Saliva In Just 30 Seconds
USA TODAY: Coronavirus Updates
WSJ: Coronavirus Live Updates
YAHOO NEWS: Coronavirus Live Updates
NEW YORK POST: Coronavirus The Latest
If you like what you see, please "Like" us on Facebook either
here
or
here
. Please follow us on Twitter
here
.