Dems pivot to urge in-person voting after emphasis on vote-by-mail:
Democrats are furiously scrambling to tell their voters to cast ballots in person, rather than by mail, saying neither the U.S. Postal Service nor the courts can be trusted after spending months emphasizing vote-by-mail as a safe and easy option during the coronavirus pandemic.
Democratic presidential nominee Joseph R. Biden voted early in person in Delaware with his wife Jill on Wednesday. His team advised voters to do the same either before or on Nov. 3, or to find a dropbox location if they already have their ballot.
"We're really encouraging voters to take their absentee ballots to their clerk's office or a dropbox," said Quentin Turner, program director for the group Common Cause Michigan. "We are not telling them to submit by mail anymore — our secretary of state says it's too late for that."
The U.S. Supreme Court ruled this week that ballots in Wisconsin, another key swing state, must be received by 8 p.m. on Election Day to be counted. --->READ MORE HERE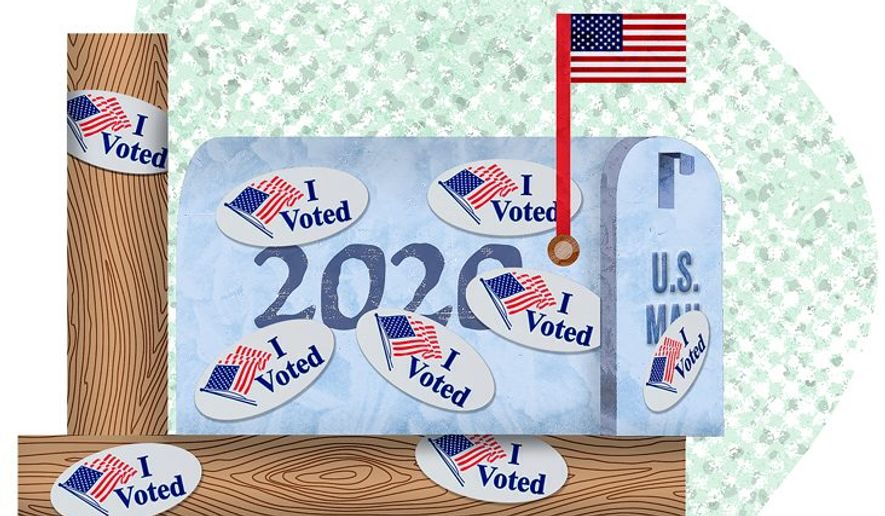 Mass voting by mail presents real risks to election integrity:
You may have heard the oft-repeated narrative that concerns over voting by mail are baseless. This is a dangerous narrative that puts Americans' votes at risk and undermines public confidence in how we conduct elections.
Let me assure you, widespread voting by mail is undeniably a problem, despite having been largely ignored by the national news media. When they do touch upon it, it's typically not to report on the facts, but rather to mock Americans' fears surrounding it or to deflect with a focus on semantics.
But while national news makes a conscious decision to bury incidents of mail ballot issues and fraud, local news stories have been emerging across the country that tell an entirely different story — the true story. Each lost ballot deprives an American voter of their civil right, and to deny that this is a problem is tantamount to the same reported instances of voter suppression that so easily makes headlines. --->READ MORE HERE
Follow links below to related stories:
WSJ: How Delayed Is Your Mail-In Ballot?
Judge rules Virginia must reject late ballots with no postmark
Supreme Court rules Wisconsin mail-in ballots must be received by Nov. 3
Boston ballot box set on fire; some ballots likely lost
How the shenanigans of rogue postal workers expose the weak link in mail-in voting
Trump: They Play Games in Philadelphia — Watch the Voting Very Closely
Texas Ballot Chaser Reveals 'Massive' Voter Fraud To Elect Biden
If you like what you see, please "Like" us on Facebook either
here
or
here
. Please follow us on Twitter
here
.