Photo: JIM WATSON/AFP via Getty Images
Biden advisers cannot rule out meeting with Ukrainian energy executive:
Senior advisers to Joe Biden reportedly cannot rule out that the former vice president and Democratic White House hopeful met with a top Ukrainian energy executive, despite carefully-worded rebuttals from his campaign.
Michael Carpenter and Amos Hochstein, who worked for Biden when he was vice president in 2015, told Politico that they couldn't definitively state that their boss was never approached by Vadym Pozharskyi, an adviser to the board of Ukrainian energy company Burisma.
Biden's campaign also could not say whether the meeting happened or not.
Burisma formerly employed Biden's son, Hunter, in a lucrative board position. --->READ MORE HERE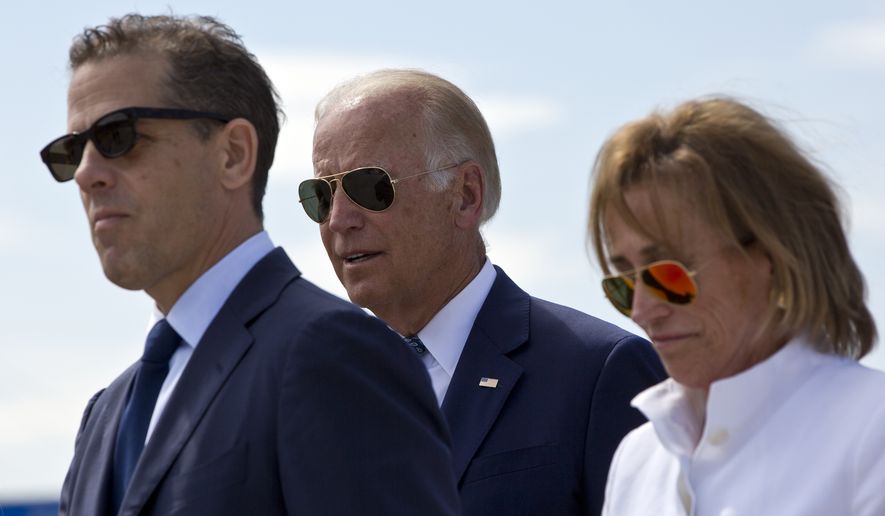 Hunter Biden demanded Chinese billionaire pay $10 million for 'introductions alone,' emails show:
Hunter Biden was receiving a $10 million annual fee from a Chinese billionaire who has been accused of corruption and with whom he sought to increase the cash flow with a joint business ownership, an August 2017 email from Mr. Biden shows.
The money was for "introductions alone," said Mr. Biden, son of Democratic presidential nominee Joseph R. Biden. Another email to Hunter Biden from a consultant says that a 10% stake in an unnamed company will go to "the big guy?" The "big guy" was not identified.
Hunter Biden hooked up with the billionaire, Ye Jianming, chairman of the CEFC China Energy Co. conglomerate, during his father's vice presidency.
The emails were first reported by The New York Post on Thursday.
The newspaper obtained a cache of messages, documents and photos from a MacBrook Pro laptop purportedly owned by Hunter Biden, via President Trump's attorney, Rudolph W. Giuliani. --->READ MORE HERE
Follow links below to related stories:
Ted Cruz vows 'tech billionaires' subpoenas over Hunter Biden story: 'What the hell is going on?'
Republicans vow to subpoena Jack Dorsey over Twitter blocks over Hunter Biden report
Twitter reinstates Kayleigh McEnany: 'I'M BACK and I will NOT be silenced'
90% of campaign contributions from Twitter and Facebook went to Democrats: Study
If you like what you see, please "Like" us on Facebook either
here
or
here
. Please follow us on Twitter
here
.