Supreme Chaos in Pennsylvania Voting:
The state's high court rewrites the law to extend ballot counting.
Three days late, and no postmark needed: That's the ruling on mail votes from the Pennsylvania Supreme Court. State law clearly says absentee ballots must be received by 8 p.m. on Election Day. But on Thursday the court controlled by Democrats, in a case filed by Democrats, rewrote the law in a 4-3 vote, with four Democrats in the majority, 47 days before Nov. 3.
"There is no ambiguity regarding the deadline set by the General Assembly," the court's majority admits. To overturn it, they cite a line in Pennsylvania's constitution: "Elections shall be free and equal; and no power, civil or military, shall at any time interfere to prevent the free exercise of the right of suffrage." How does that language empower judges to ignore the ballot deadline? We'll wait while readers search for emanations and penumbras.
Pennsylvania's election laws are flawed. Voters can request an absentee ballot as late as 5 p.m. on Oct. 27, seven days before the votes are due. The majority opinion calls this "an extremely condensed timeline" that "will unquestionably fail under the strain of COVID-19 and the 2020 Presidential Election, resulting in the disenfranchisement of voters."
Before the state's June 2 primary, a crush of applications meant that many ballots went out late. "An elector cannot exercise the franchise," the majority says, "while her ballot application is awaiting processing in a county election board nor when her ballot is sitting in a USPS facility." Thus the court orders that ballots be counted if they arrive by Nov. 6. If their postmarks are missing or illegible, they will be "presumed to have been mailed by Election Day" unless evidence shows otherwise. --->READ MORE HERE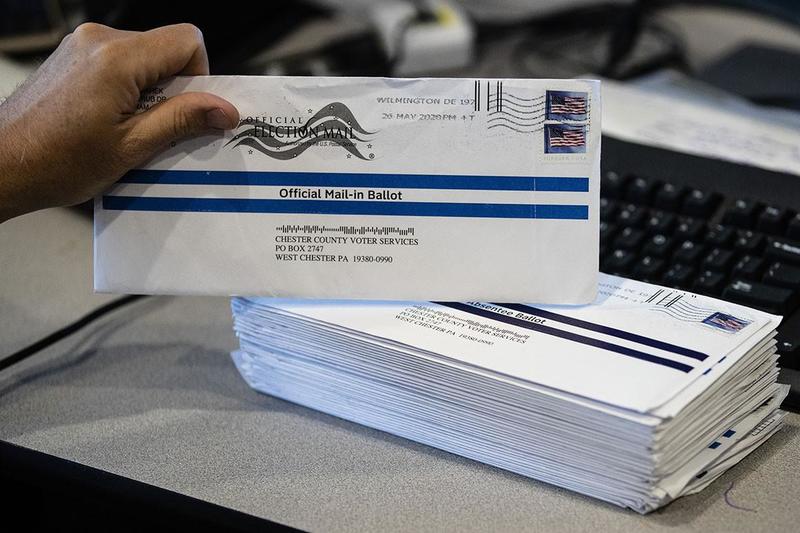 Michigan Joins Pennsylvania With Mail-In-Ballot Extension:
A Michigan judge on ruled on Friday that the state must accept ballots that arrive within two weeks of the election, as long as they are postmarked by November 2nd. The judge also said that the state - which was decided by 10,000 votes in 2016 - cannot restrict who can help voters return an absentee ballot.
This is very significant and the second ruling this week in a key swing state extending the ballot receipt deadline. The Pennsylvania supreme court ruled yesterday that ballots in the state must count if they are postmarked by election day and arrive by Friday after.
— Sam Levine (@srl) September 18, 2020
Michigan joins Pennsylvania in recent mail-in-ballot rulings, after a top state court on Thursday relaxed a deadline related to accepting ballots as long as they're postmarked no later than November 3 and arrive within three days (as opposed to two weeks in Michigan).
Here's how election lawsuits in other key swing-states are shaping up, via The Hill. --->READ MORE HERE
Follow links below to related stories:
Toomey: Pennsylvania Supreme Court Decides 'Laws Have No Meaning'
Michigan Allows 'Ballot Harvesting' for More than Four Days
If you like what you see, please "Like" us on Facebook either
here
or
here
. Please follow us on Twitter
here
.