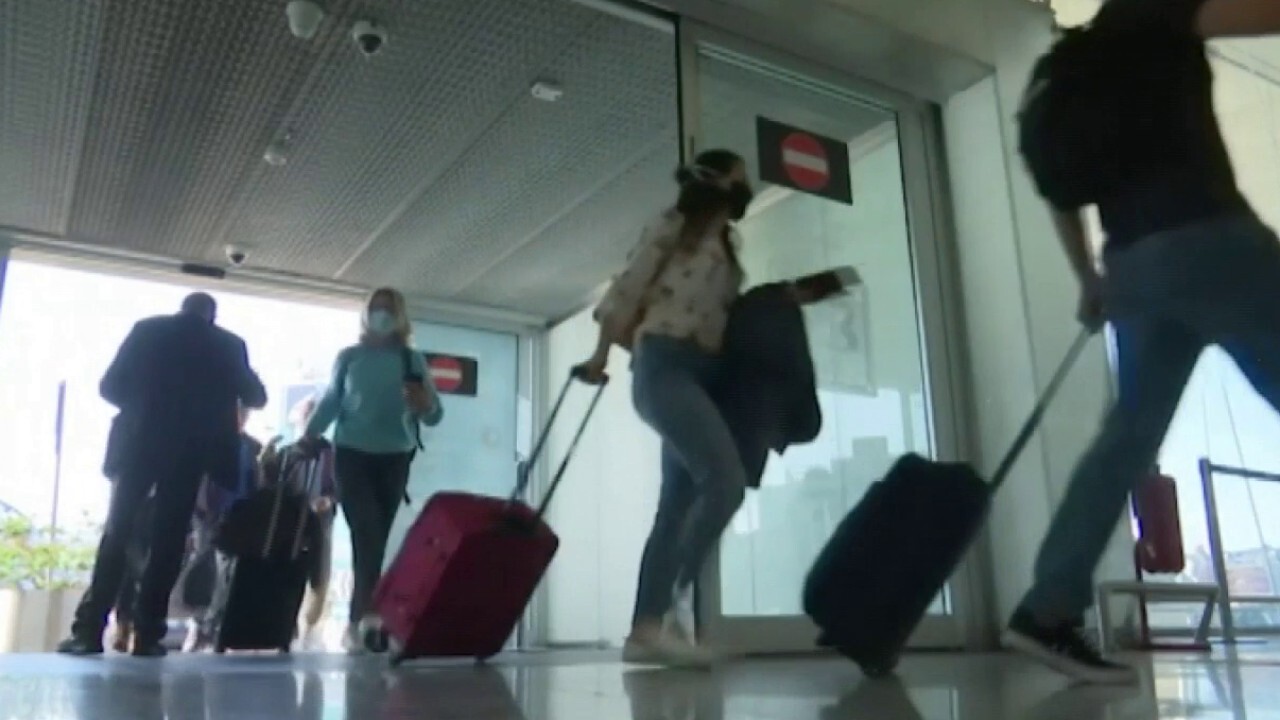 Americans likely won't be welcome next week when the European Union starts reopening its borders to international travel.
The reason: surging numbers of coronavirus cases in the United States.
Late Friday, the E.U.'s European Council agreed to a draft proposal setting out criteria for the new travel rules and a list of countries whose residents would be allowed in. The U.S. is reportedly not on the list.
A European Union official told Fox News that the U.S. currently "won't fit into the criteria that are on the table" for entry into Europe.
Coronavirus is still seen as actively spreading in America, with a number of states reporting record numbers of confirmed infections. Americans have been banned from the E.U. since March.
"Our main preoccupation is the health of our citizens," European Commission spokesperson Adalbert Jahnz told Fox News. "The health criterion is probably first and most important …in terms of which countries we choose first in lifting the travel restrictions."
Another E.U. official said that countries likely to be excluded would have significantly higher infection rates than in Europe..
A recent tally of daily cases per 100,000 population in Europe was 14. In the U.S. it was 105, putting it in the same league as other hard-hit countries, like Russia and Brazil.
People from Russia and Brazil would also likely be excluded under the proposed criteria, which reportedly state that countries of origin should have COVID-19 levels that are "stable or decreasing."
Read the rest of the story
HERE
and follow links below to related stories and resources:
When Can I Go To The Movies Again? These Major Theatre Chains Are Planning Reopenings
Here's What Restaurants Are Cutting from Their Menus Due to COVID Shutdown
USA TODAY: Coronavirus Updates
WSJ: Coronavirus Live Updates
YAHOO NEWS: Coronavirus Live Updates
NEW YORK POST: Coronavirus The Latest
If you like what you see, please "Like" us on Facebook either
here
or
here
. Please follow us on Twitter
here
.