What would an impeachment trial look like?
While a Senate trial of President Donald Trump now appears possible (although talk radio host Rush Limbaugh said today in the closing hours of today's program that he has an inexplicable "feeling" that it won't happen), details of how it will unfold remain unknown.
How long will proceedings last? Can either party summon witnesses to make its points? Senators will have to decide these and other, potentially thorny questions.
Presiding will be Chief Justice John Roberts — that's in the Constitution — and theoretically he could issue key rulings on some of these questions. But Roberts is not likely to want to be in the spotlight, and a Senate majority could overrule him in any case.
Almost everything can be negotiated between Republicans and Democrats. That's what happened in 1999, when Senate Majority Leader Trent Lott, R-Miss., and the Democratic leader, Tom Daschle of South Dakota, worked out agreements for how Bill Clinton's trial would run, including its length.
They never resolved their disagreement over witnesses, although in the end Senate Republicans approved calling just three people for testimony in private, far fewer than House Republicans who prosecuted the case wanted.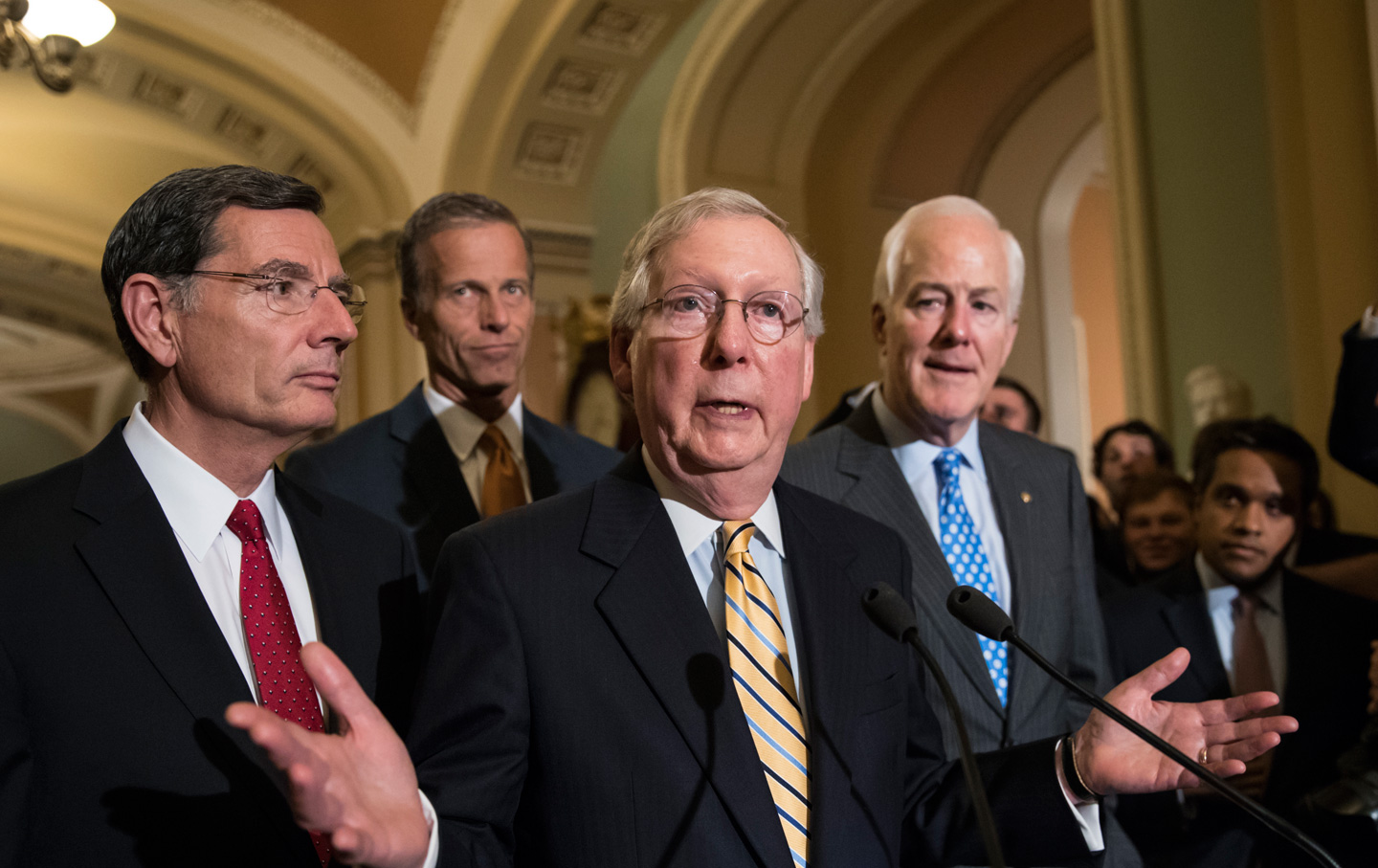 Senate Majority Leader Mitch McConnell, R-Ky., hasn't publicly addressed the rules for a Trump trial, though he's said he "can't imagine a scenario" under which two-thirds of the Senate would vote to remove Trump for office.
A look at some issues that could arise: --->
Read the rest of the story
HERE
.
If you like what you see, please "Like" us on Facebook either
here
or
here
. Please follow us on Twitter
here
.