The president also complained about judges issuing injunctions that block his policies nationwide
President Trump celebrated his record of judicial appointments at the White House Wednesday, seeking to shift focus from the impeachment process roiling Washington to an issue he sees as a key campaign argument.
The president has worked with Senate Majority Leader Mitch McConnell (R., Ky.) to fill the federal bench with young conservative judges during his first three years in office, an effort that has been embraced by Republican voters.
To date, Mr. Trump has seen more than 150 judicial nominees confirmed, including two Supreme Court justices and 43 judges for the federal appeals courts, which are the final stop for most cases. By comparison, President Obama at the same point in his first term saw about 40 fewer judges confirmed, including half as many to the appeals courts.
Before senators and aides packed into the East Room, the president said they had hit a "profoundly historic milestone" with confirmations, saying they had passed 150 and expected to soon reach 182.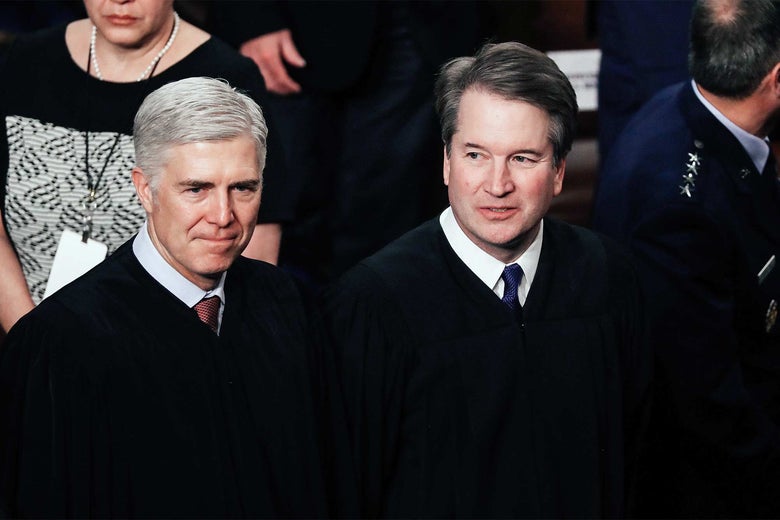 The impact of some of those picks is already clear. On the Supreme Court, Mr. Trump's two conservative appointees have tilted the balance to the right, highlighting the importance of the president in determining the federal courts' makeup and the future course of the law.
Mr. Trump praised Mr. McConnell during his remarks. The Senate leader delayed filling judicial positions during President Obama's second term, leaving Mr. Trump with a backlog of vacancies when he took office.
Read the rest from the WSJ
HERE
.
If you like what you see, please "Like" us on Facebook either
here
or
here
. Please follow us on Twitter
here
.