Over 30,000 people will be killed there this year. There are powerful terrorist groups that are defeating government forces, beheading and torturing townsfolk, and controlling every form of human- and drug-smuggling over the border. This is not Syria and the Turkish border. I'm talking about Mexico and our own border.
It is truly astounding how so many of the self-described national security hawks like Mitt Romney, who believe we have blood on our hands for not having troops flung out in Syria during a civil war, never utter a word about the need to deploy troops more aggressively at our own border to combat the cartel terrorists.
The Mexican cartels are defeating the government in major cities. There are battles just south of us; they are shooting at our agents; they have operatives in every U.S. state spreading drugs and gang violence; and they are working with MS-13, which is more of a threat to our communities than anything going on in Syria. Thus, the stability of Mexico matters a lot more to us than the stability of Syria. If Romney, Rubio, and other establishment Republicans, along with Democrat leaders, feel we need several thousand troops at the Turkish border, they should support several hundred thousand troops at our own border, based on a commensurate measure of what actually affects our own security.
Yesterday, Mexican national guardsmen detained Ovidio Guzman López, the son of former Sinaloa Cartel head "El Chapo," in the city of Culiacán. On Thursday afternoon, Sinaloa members dispatched a stronger force of soldiers and weapons than the Mexican government, and the government was forced to release him. They also released his brother, Ivan. This is a failed narco-state right on our border. The cartels are now officially more powerful than Mexico's military, even when the government is actually trying to combat them. The government has now lost control of a city of 785,000 people.
What's even more embarrassing is that this failed operation was done at the behest of our government, which had requested Guzman Lopez be extradited to the U.S. for trial, according to Mexico's president. That is a black eye for our government and something that should concern Mitt Romney a lot more than Syria.
Here is who truly controls Mexico:
Mexican soldiers being overthrown by #Sinaloa cartel members at a toll booth in #Culiacán during today's shootouts. Soldiers had to shake hands with them. Who's really in charge in Mexico? pic.twitter.com/kXzHzbpj1y
— David Wolf (@DavidWolf777) October 18, 2019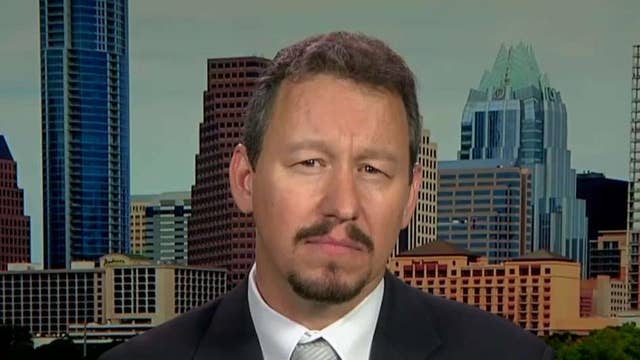 Jaeson Jones, retired captain for the Texas Department of Public Safety's intel and counterterrorism division, has long been a proponent of taking a more aggressive stance against the cartels and believes this is a wake-up call. "Intense violence rocked Culiacan, Mexico, yesterday as government authorities captured leaders of Sinaloa Cartel," said the cartel expert, who just took a trip to Mexico to meet with sources. "Only hours later, the president of Mexico would cower and show the world the Mexican government was not in charge of the safety of its country. For years, I have tried to convince our citizens and government how hyper-violent the Mexican cartels have become and why we must designate the Mexican cartels as foreign terrorist organizations. Yesterday, the world witnessed it; the question now is will the U.S. State Dept. still refuse to take action?"
Read the rest from Daniel Horowitz
HERE
.
If you like what you see, please "Like" us on Facebook either
here
or
here
. Please follow us on Twitter
here
.