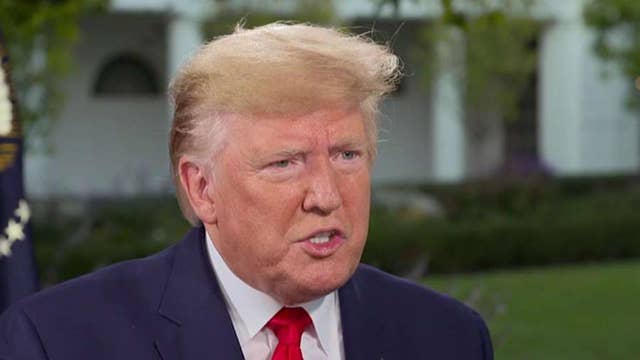 President Trump described House Democrats' impeachment inquiry as a "lynching" on Tuesday, claiming the way it's being conducted opens the door for future presidents to be impeached "without due process or fairness or any legal rights."
"So some day, if a Democrat becomes President and the Republicans win the House, even by a tiny margin, they can impeach the President, without due process or fairness or any legal rights," Trump tweeted. "All Republicans must remember what they are witnessing here—a lynching. But we will WIN!"
The language recalled the famous charge by now-Supreme Court Justice Clarence Thomas, who is black, that his 1991 confirmation process was akin to a "high-tech lynching," as he denied allegations at the time of sexual harassment against Anita Hill.
But Trump was swiftly condemned by Democrats for using such racially charged language on Tuesday.
"You think this impeachment is a LYNCHING?" tweeted Rep. Bobby Rush, D-Ill. "What the hell is wrong with you? Do you know how many people who look like me have been lynched, since the inception of this country, by people who look like you. Delete this tweet."
"It's beyond shameful to use the word 'lynching' to describe being held accountable for your actions," Julian Castro, a Democratic presidential candidate, tweeted.
House Democratic Caucus Chairman Hakeem Jeffries, D-N.Y., slammed Trump's comments when asked about them during a press conference on Tuesday morning.
Read the rest of the story
HERE
and follow link below to a related story:
Donald Trump: Impeachment a Democrat-led 'Lynching'
If you like what you see, please "Like" us on Facebook either
here
or
here
. Please follow us on Twitter
here
.