The Department of Justice is backing President Barack Obama's award of work permits to roughly 800,000 'DACA' illegal immigrants.
The government buried its support for Obama's DACA work permits on page 15a of the legal brief submitted to the Supreme Court last November by Solicitor General Noel Francisco.
The plea says that work permits for DACA migrants are allowed under "Section 1324a" of the federal law. The administration's August 19, almost final, submission to the court, echoes that claim by ignoring the issue.
Some anti-DACA legal pleas are spotlighting the government's low profile support of the 1324a claim. "The Government has never said which benefits it does not believe it may lawfully confer [to DACA recipients] … Nor has the Government explained whether or to what extent it now believes the DHS work-authorization regulation is unlawful," said a legal brief from several unions.
The near silence about DACA work permits shows that government lawyers are ignoring the best argument against Obama's DACA, said John Miano, a lawyer with the Immigration Reform Law Institute.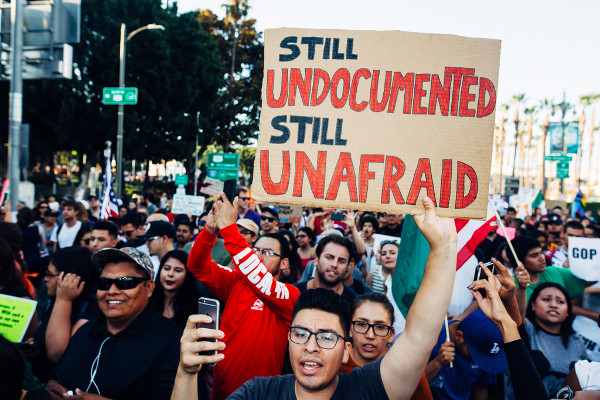 But the work permit issue hides a massive economic landmine: The government awards more than one million work permits each year using the same legal 1324a claim that Obama used in the DACA case. If the court rejects 1324a work-permit claim, investors could lose millions of migrant workers — and so face even more pressure to raise Americans' wages.
"Clearly, the parties do not want to discuss the question of how 1324a conferred on DHS [Department of Homeland Security] unlimited power to grant alien employment," said Miano. He continued:
Read the rest of the story
HERE
.
If you like what you see, please "Like" us on Facebook either
here
or
here
. Please follow us on Twitter
here
.