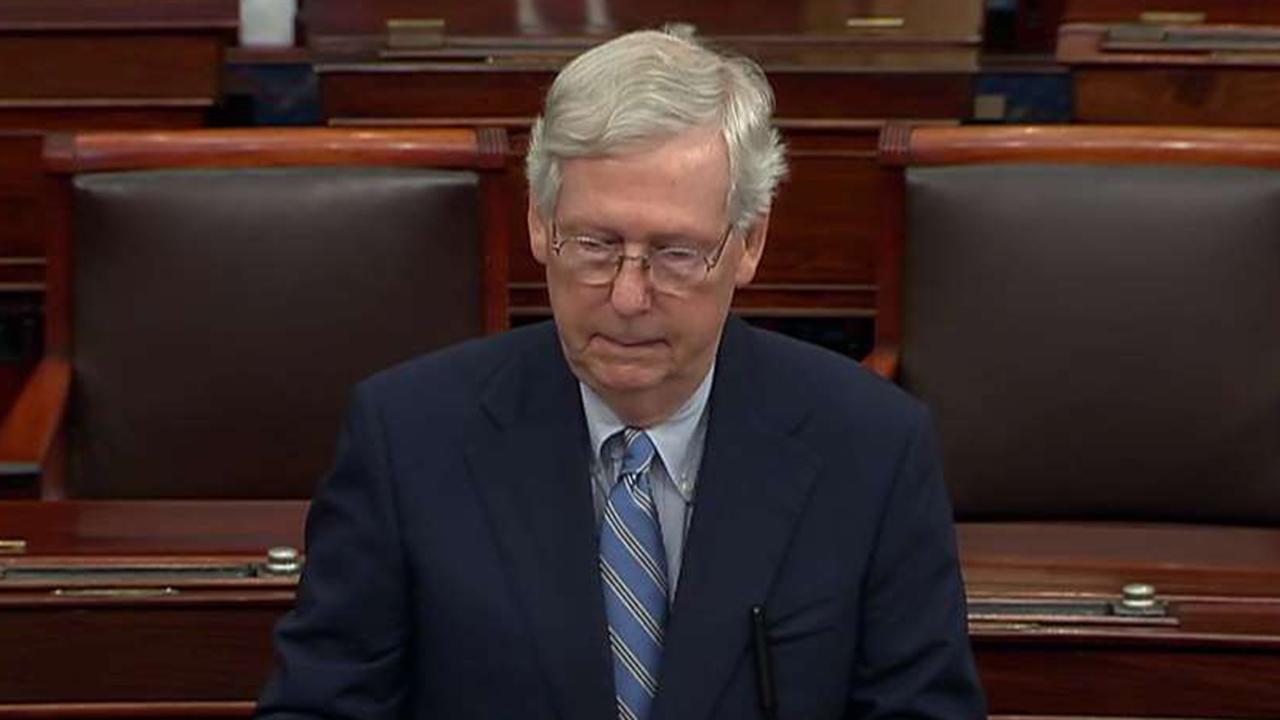 Senate Majority Leader Mitch McConnell said Monday that he would have "no choice" but to take up articles of impeachment against President Trump should the House of Representatives approve them following their formal impeachment inquiry.
In an interview with CNBC, McConnell, R-Ky., was asked whether he would bring articles of impeachment for a vote should they reach the Senate.
"I would have no choice but to take it up," he said. "How long you're on it is a whole different matter, but I would have no choice but to take it up based on [the] Senate rule on impeachment."
The comments affirm that McConnell, even as he blasts Democratic tactics from the floor, would not let impeachment articles languish. Depending on how the House proceeds, this raises the possibility of a Senate trial just as the Democratic presidential primaries and caucuses are set to begin in early 2020 -- though Trump still enjoys broad support among Senate Republicans and would have to suffer enormous party defections to actually be ousted from office.
Earlier this year, McConnell gave a similar assessment to NPR, saying that if impeachment "were to happen, the Senate has no choice. If the House were to act, the Senate immediately goes to trial."
But last week, before House Speaker Nancy Pelosi, D-Calif., announced the formal impeachment inquiry in the House, McConnell said he was "not going to address all of these…hypotheticals."
"I think all of that is premature," he said.
Read the rest of the story
HERE
.
If you like what you see, please "Like" us on Facebook either
here
or
here
. Please follow us on Twitter
here
.