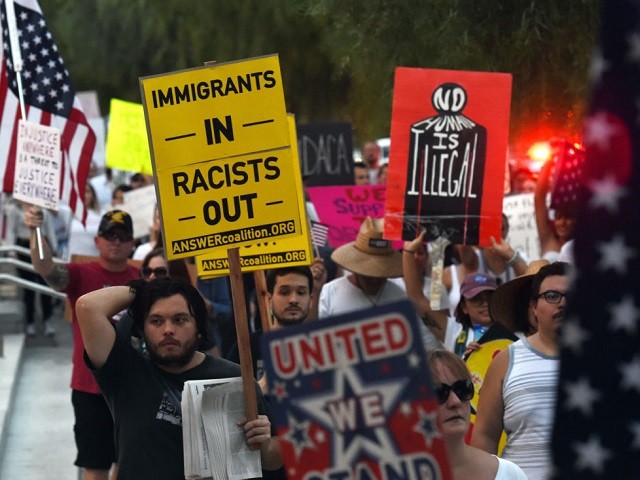 Should President Trump follow through on a deal where nearly 800,000 illegal aliens are allowed to remain in the United States and eventually obtain U.S. citizenship, research shows it would create a flood of four to six million chain migrants coming to the United States.
Trump, who adamantly opposed the amnesty for illegal aliens protected by the Deferred Action for Childhood Arrivals (DACA) program, is now defending the recipients of the program, as well as leveraging a deal where the foreign nationals could seek a pathway to citizenship through legal status, as Breitbart News reported.
Today, Trump signaled to his supporters that he opposed any sort of chain migration that would follow a DACA amnesty deal, though the deals the White House and Congress are reviewing would all cause such an immigration crisis: ---->
Read the rest of the story
HERE
.
If you like what you see, please "Like" us on Facebook either
here
or
here
. Please follow us on Twitter
here
.