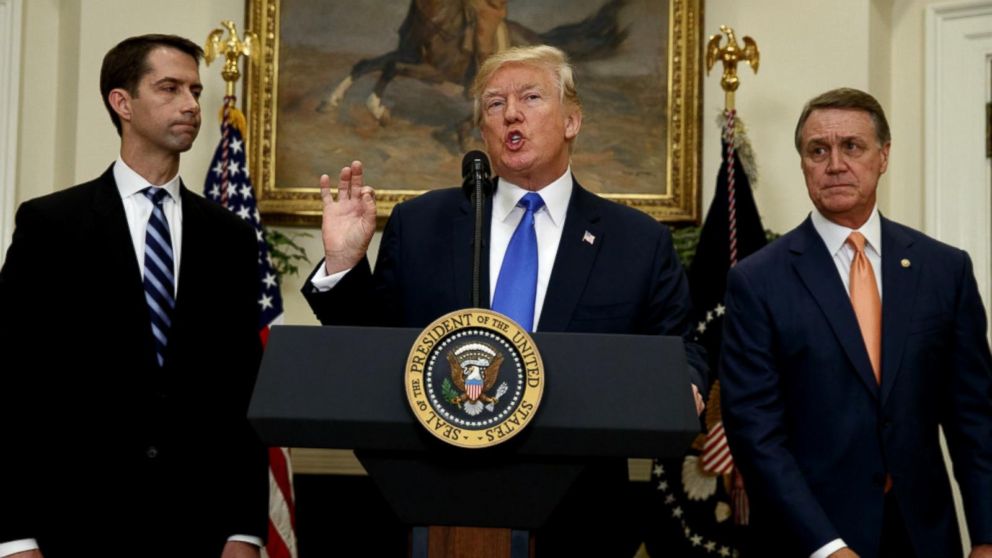 The funny thing about the ABC headline above 'Trump says he wants immigrants 'who speak English' and won't 'collect welfare' ', I don't think it was supposed to get the reaction that was my first, "Damn it, It's about time" hahahaha ....:
President Trump introduced legislation today with Sens. Tom Cotton, R-Ark., and David Perdue, R-Ga., aimed at cutting legal immigration to the United States.
The bill — a revised version of an immigration-reform bill introduced in February — would change the system for granting legal residency, or green cards, by giving priority to high-skilled, English-speaking immigrants.
"This competitive application process will favor applicants who can speak English, financially support themselves and their families and demonstrate skills that will contribute to our economy," Trump said today at the White House alongside Cotton and Perdue.
WATCH related video ABOVE
Trump, who promised during his election campaign to reform the immigration system, argued that the bill, called the Reforming American Immigration for Strong Employment (RAISE) Act, would replace "our low-skilled [immigration] system with a points-based system."
"They're not going to come in and immediately go and collect welfare," he said.
Read the rest of the story
HERE
and follow links to related stories/opinions below:
Donald Trump Unveils Merit Based Immigration Reform
Trump Backs Senate Bill That Severely Reduces Legal Immigration
Trump backs GOP senators' plan to crack down on legal immigration
If you like what you see, please "Like" us on Facebook either
here
or
here
. Please follow us on Twitter
here
.